Image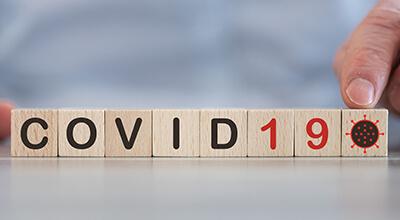 In the midst of an unprecedented crisis, it is essential that franchises strengthen their front lines.
By Lauren Moorman, 1851 Franchise
As the Coronavirus (COVID-19) outbreak that has shuttered businesses across the globe and sent the world economy into a tailspin continues to spread, those in the franchise industry — particularly foodservice franchisors — are bracing for substantial losses. 
Naturally, many of the most vulnerable franchise systems will be looking to mitigate those losses by scaling back spending and imposing new austerity measures for franchisees.
This is a mistake.
While budget-tightening will be unavoidable for most franchise systems, franchisors should be careful not to create new burdens or restrictions on franchisees, who constitute the primary revenue streams for most franchises and are likely the team members hit hardest by the crisis.
Instead, franchisors in every segment should focus on fortifying their front lines, ensuring that franchisees have everything they need to stay afloat now and recover quickly later, when consumer spending begins to increase.
Here are a few steps franchisors can take to support their franchisees and protect their brand throughout this ongoing crisis.
1. Rally Around Supporting Your Franchisees
How you communicate with and support your franchisees today will be the story told by the system later. Your franchise owners are feeling anxious about the future of their businesses. Listen to their concerns. Be transparent with them and do your best to talk them through possible solutions.
2. Educate Franchisees About Their Loan Options
The Small Business Administration is taking a number of steps to provide relief for small business owners, including franchisees. As congressional leaders continue to roll out new relief packages, direct your franchisees to applicable low-interest loan opportunities and other government resources that may provide assistance.
3. Start a Conversation
One of the scariest aspects of the current crisis is that no one knows what is going to happen next. That uncertainty can lead to rash decisions, but as a franchisor, you can instill a sense of calm by keeping the lines of communication open. Provide daily updates, if possible. Many of the brands we work with are increasing their content distribution to franchisees and even doing daily video communications to show a united leadership team that is committed to helping their franchisees. Let franchisees know that they are not alone and whatever happens, you'll have a plan for them to follow.
4. Celebrate Positive (We'll Get Through This) Franchisees
Some of your franchisees are going to respond better to this crisis than others. Showcase those who find solutions and maintain a positive outlook. Put them in touch with your other franchisees. Ask them to share tips and strategies with your network.
5. Continue Marketing to New Franchisees
This may be counterintuitive, but some targeted spending can go a long way right now. Historically, down economies are ripe times for franchise sales. As the job market contracts, many unemployed workers look to invest their savings into a new career, one that offers a little more control over their professional life.
By investing in marketing new franchisees, not only can you leverage a deep pool of qualified franchisees, you can also demonstrate to your existing franchisees that you are still future-oriented and ready to support growth.
6. Adapt to the Crisis
If your franchisees' primary revenue stream has been hobbled by state-mandated closures or shelter-in-place orders, you may need to offer new revenue streams to support franchisees. Fitness franchises should consider mobile, on-location workout packages. Full-service restaurants should consider take-out and delivery options. Get creative. And remember, some of the best innovations are designed in times of crisis.
7. Provide Realty Support
One of the biggest challenges for many brick-and-mortar franchisees is going to be keeping up with mortgage or rent checks. You can help your franchisees keep their heads above water by offering guidance on negotiating with landlords or even on rent deferrals for those in need.
8. Look to the Future
No one knows what the franchise landscape is going to look like on the other side of this crisis, but right now your franchisees may just be looking for some reassurance that there is a future in franchising. Fill them in on your plans. Show them your marketing and growth strategies. Remind them that they joined your system because you are prepared to weather these storms.
Depending on the size, segment, model and goals of your brand, some of the above strategies may work for your franchise and others may not. What's essential is that you face this crisis calmly, with clear eyes, and remember that your franchisees are your most valuable asset. Do whatever you can to support them.
Franchisees are the face of your brand. If they fail, your brand fails. Consumers will not blame the franchisee for a bad customer experience, they will blame the brand. In a time when consumer spending is rare and deliberate, that's a loss you can't afford.
Lauren Moorman is Senior Vice President of 1851 Franchise. Find out more about 1851 Franchise here.