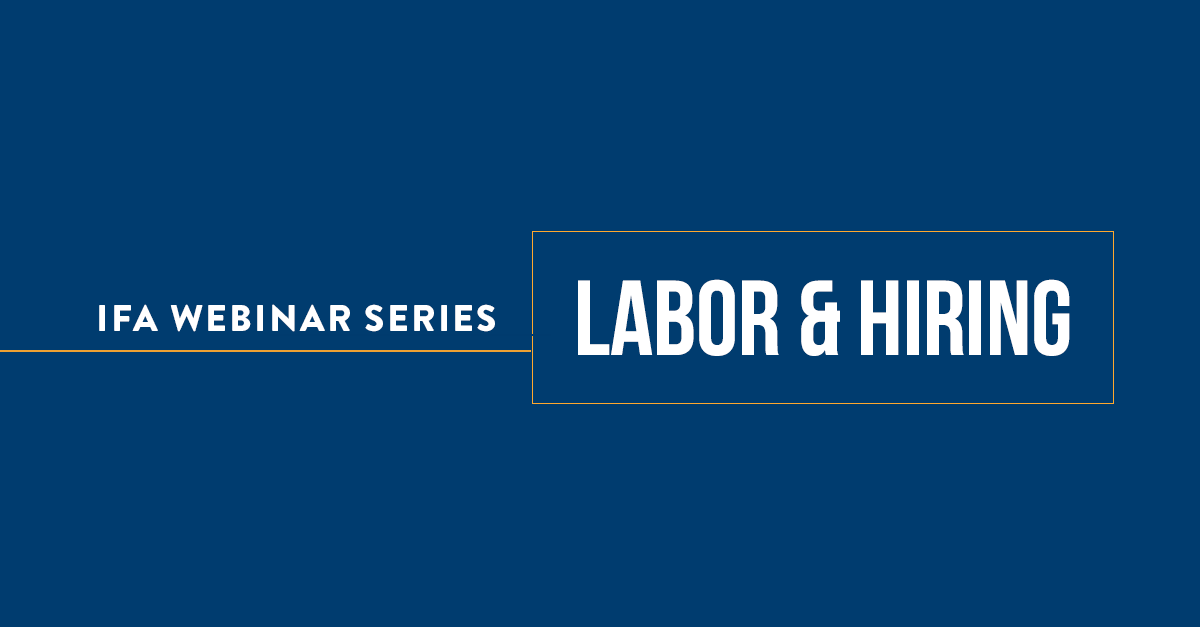 IFA is pleased to announce a series of webinars starting this fall focused on several issues related to current human resource challenges. IFA's Labor & Hiring Webinar Series will provide attendees with an insight into how others in the franchise community are addressing: 
Employees returning to the workplace post-pandemic;  

Re-activating, hiring, and retaining talent;  

The economics surrounding hiring, including wage pressure and remaining available federal funding options; 

And lastly, alternative hiring strategies and opportunities to reach new potential employees.  

 
SERIES CALENDAR
August 25 // 2:00-3:00pm ET - Legal Implications and Implementations Around Returning To the Workplace
September 8 // 2:00-3:00pm ET - Preparing for Return to Work: Addressing Employee Concerns
September 29 // 2:00-3:00pm ET - Retaining, Rehiring and Reactivating Talent
This series will continue through the end of the year, the remaining webinars will focus on other aspects of hiring. Announcements on the rest of the series will be released soon!