Image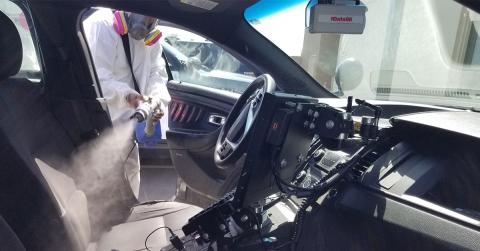 During difficult times, it is heartwarming to see how people respond to adversity by serving others. As we all struggle to deal with the many challenges faced due to COVID-19 this year, I am proud of the franchisees with AdvantaClean who have worked selflessly to help protect their communities.
AdvantaClean is a national franchise that specializes in indoor air quality, mold remediation and water damage restoration. Shortly after the COVID-19 outbreak, the company added building sanitizing and disinfection to its portfolio of services.
In the months that followed, 10 AdvantaClean franchise owners across the country used the new sanitizing services as an opportunity to protect others within their communities. The AdvantaClean staffs disinfected police cars, fire trucks and ambulances in their local markets, fogging and mechanically wiping the high-touch areas of each vehicle such as the steering wheels, door handles, seat belts and on-board electronics.
In each case, the franchisees performed the work for free in order to spare the departments additional expenses on their operating budgets. It also gave them the opportunity to show their appreciation for the first responders who are on the front lines in protecting the public from the spread of the virus by providing them with a safe working environment.
Prior to the start of the school year, Kim Stanley, a franchise owner with AdvantaClean of Winchester, Virginia, disinfected 25 buses with the Frederick County (VA) Public Schools at no charge. Stanley and her crew identified areas inside the busses that were frequently touched by students, such as the door, seats, entry handlebar and windows, and disinfected each location.  The sanitizing process gave children an extra level of health and safety as they returned to school this fall.
AdvantaClean's sanitizing services allow us to offer customers additional protection from the virus during this uncertain time. Our franchisees have taken it one step further by using these services to keep first responders and students safe as well.
One of AdvantaClean's traditional services is air duct cleaning. Lyle Nearby, a franchise owner in Monroe, North Carolina, recently cleaned the air ducts for Turning Point, a shelter for women and children who have suffered from domestic violence.  The work was donated by Nearby and enabled the shelter to save approximately $5,000, which could be devoted to funding for other programs and services to help its residents.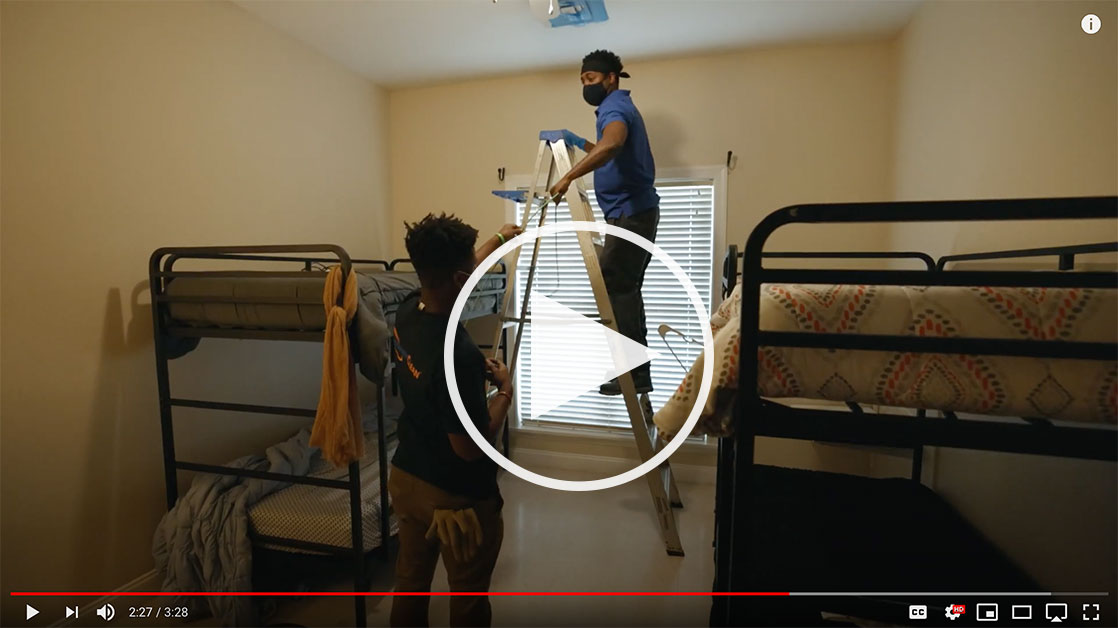 Nearby and his staff cleaned the air ducts at the 11,000 square foot facility in Monroe from September 15-17.  The project took a combined 55 man-hours, cleaning eight HVAC systems in the residence area and staff offices. One week prior to the cleaning, Nearby partnered with a local restaurant to host a pizza donation that raised nearly $500 for Turning Point.  
These examples highlight how the franchise community can help everyone get through a very difficult time. The work done by these franchisees shows a true commitment to helping people and putting other's needs above their own goals.  
Bryan Bennett is the President of AdvantaClean. For more information and franchise opportunities for International Franchise Association (IFA) franchisor member AdvantaClean, click here.