Image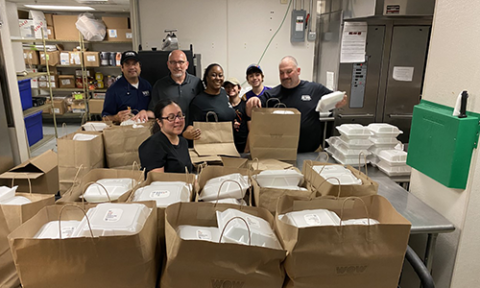 Louisiana-based Ballard Brands is serving its community by providing much-needed help to frontline health care workers, and the wider community. In the area in and around New Orleans that has been hard-hit by COVID-19, Ballard Hospitality, Ballard Brands and their WOW American Eats brand are helping to give back to the area as it fights this deadly disease.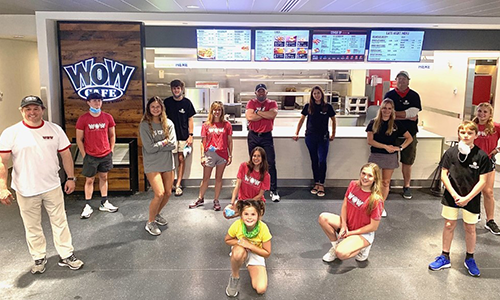 Ballard Brands and WOW American Eats, partnering with the Peyton Manning Foundation, used its long-standing relationship with Ochsner Medical Center and its hospital system to package and deliver meals directly to doctors, nurses and emergency health workers, providing over 2,000 meals to frontline professionals at hospitals throughout the New Orleans region on April 19. And Ballard's PJ's Coffee brand has been filling the caffeine fix for these hard-working health care responders by providing over 500 cases of bottle latte and nitro coffee products across Southeast Louisiana and throughout the Gulf region.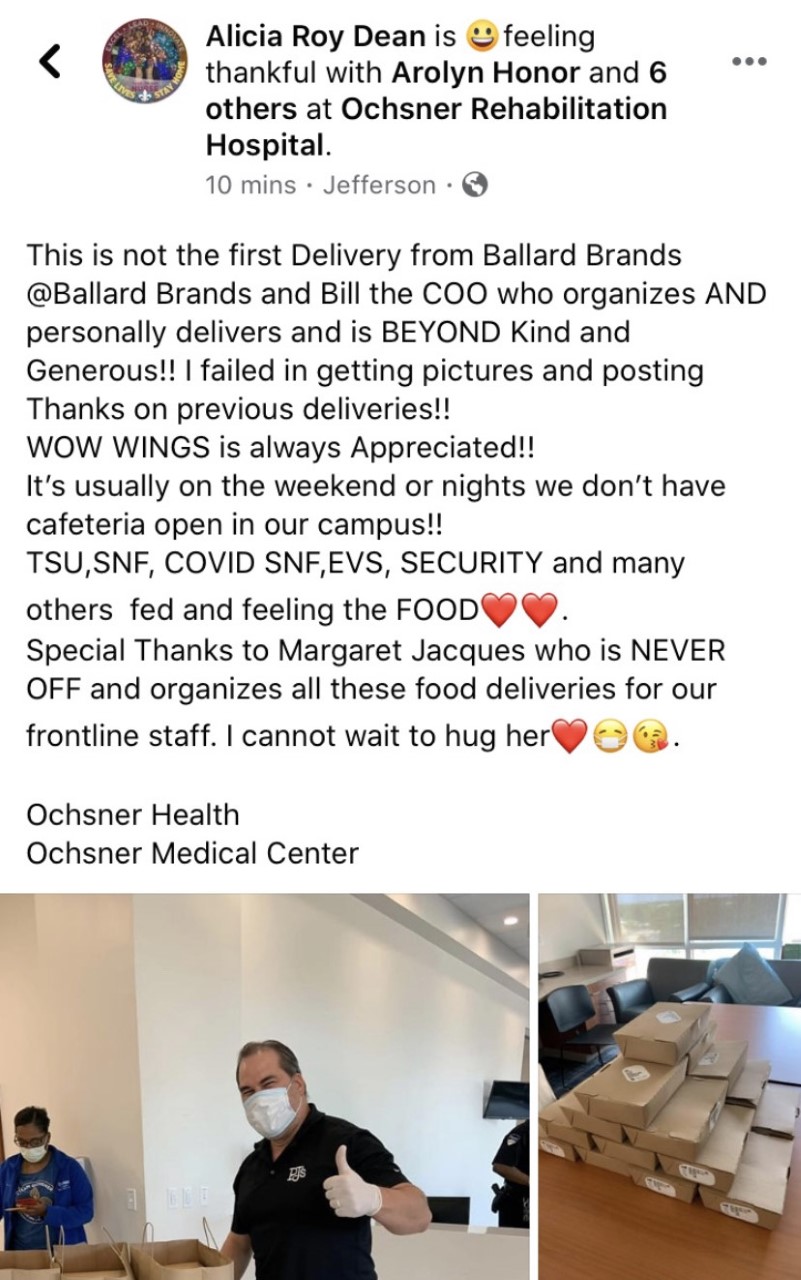 Additionally, Ballard Hospitality is working hand-in-hand with the New Orleans Convention Center Medical Facility to provide 2,000 meals a day to staff and patients, as one of its hospitality contractors. And for the wider Louisiana community, Ballard Hospitality has partnered with the parishes of St. Tammany, East Baton Rouge, and St. Bernard and countless volunteers to deliver over 1.8 million individual meals to elementary and high school-aged children.
William DiPaola is the COO of Ballard Brands.