Image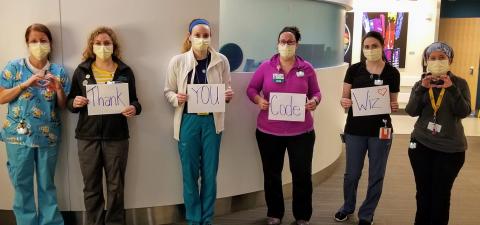 For Code Wiz Founder and CEO Ruth Agbaji, the fight against COVID-19 is personal. Not only has her company, which delivers afterschool computer coding, game programming, and robotics classes to kids ages 7 to 17, been hard hit economically, but her husband, sister, and brother-in-law are physicians on the COVID-19 front lines.
That's why Agbaji was thrilled when Code Wiz franchisees in Reading, Mass., took the lead in helping to mitigate the shortage of personal protective equipment (PPE) for healthcare workers by creating a face shield design and churning out shields using the center's 3D printer. "Code Wiz is committed to supporting our communities during this pandemic," said Agbaji. "Leveraging our tech know-how to create PPE is the least we can do."
For Code Wiz Reading owners Ravi Meka and Sandeep Alluri, face shields were just the beginning. "When healthcare professionals wear masks during long shifts, the elastic chews into their ears and puts pressure on their foreheads," said Meka. "Some nurses complained that mask straps triggered horrible headaches." Their solution? "We started producing 3D printed straps that go around the back of the head," said Alluri. "We're calling them 'ear savers' for lack of a better term."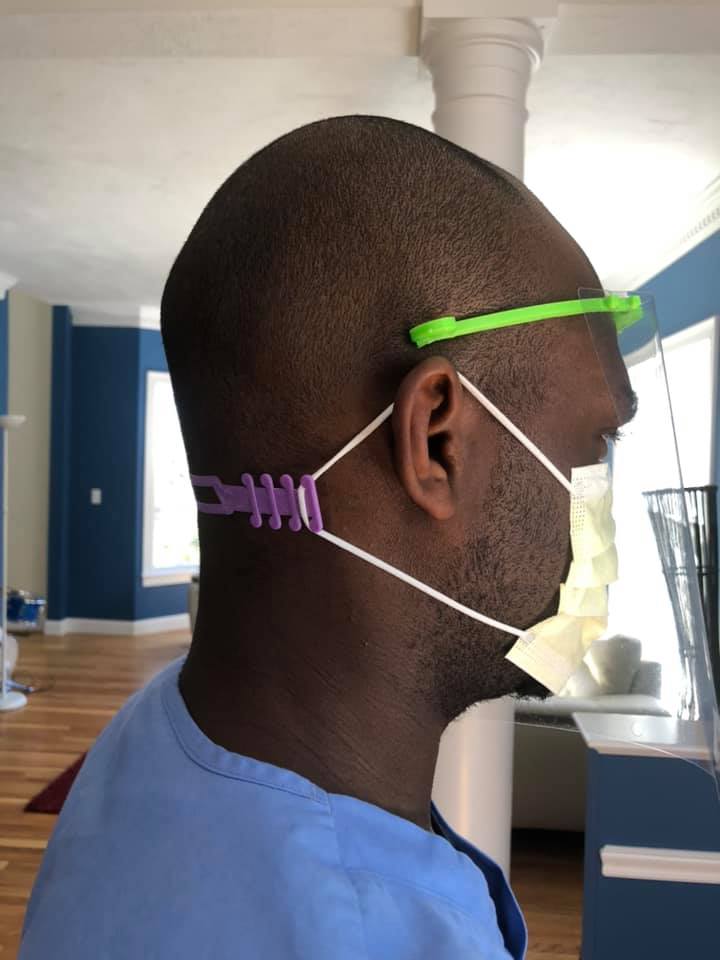 The Code Wiz team has cranked out and distributed more than 1,000 ear savers to health professionals. "We're happy to stay up all night printing," said Alluri. "It's wonderful to see the entire community come together to help our medical heroes and first responders."
"It's wonderful to see the entire community come together to help our medical heroes and first responders."

 
Inspired by Meka and Alluri, Agbaji and all other franchisees jumped in on the initiative and started mass producing shields and mask straps. "It can be paralyzing to think about COVID-19's potential negative outcomes and 'what if' scenarios, but it's empowering to do something that helps." Her center's first batches of ear savers and mask/visor straps were donated last week. "They were wiped, sanitized, and sent with lots of thoughts and prayers to our local nursing and medical staff," she said.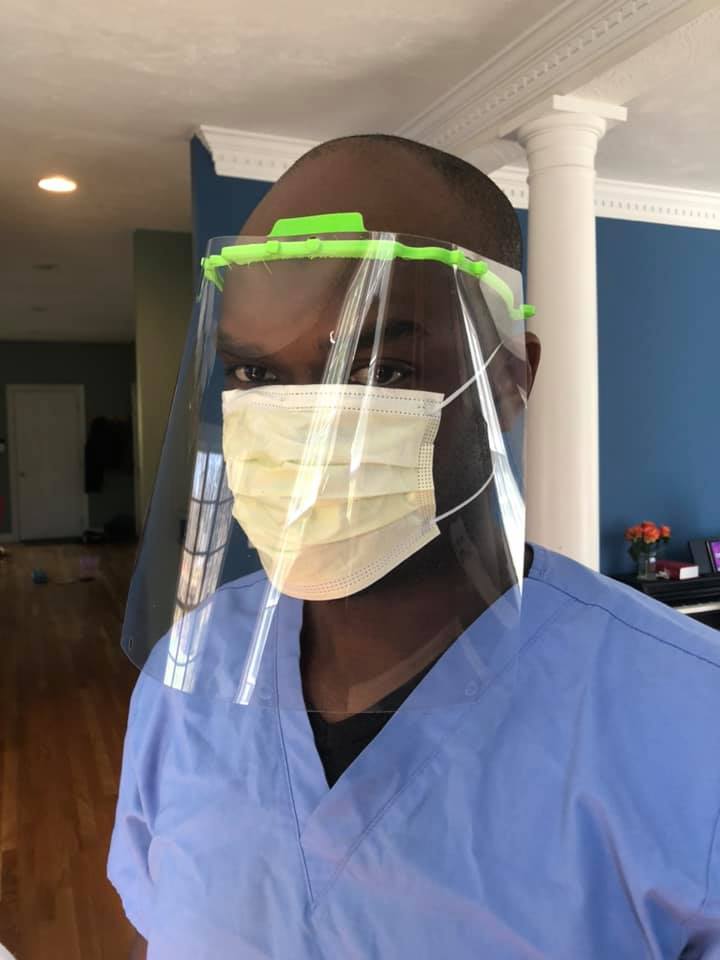 "We're certainly not set up to mass-produce PPE, but if we can print and donate 500 straps and ear savers, then we know that fear did not paralyze us, Agbaji said.
In addition to their efforts for frontline healthcare workers, Code Wiz launched an initiative for neighborhood kids whose schools are closed. " We configured a safe and private server for the super-popular Minecraft game," said Agbaji. "Our goal is to provide a safe haven and virtual playground for kids to hang out online and have fun for two hours a day while parents try to get some work done."
Code Wiz is committed to supporting their communities during these uncertain times. "Sadly, we have all witnessed how this virus has impacted our families, our communities, and our lives," said Agbaji. "Everyday acts of kindness are what keep our communities and people strong."
Ruth Agbaji is the Founder & CEO of Code Wiz. For more information on Code Wiz, click here.