Image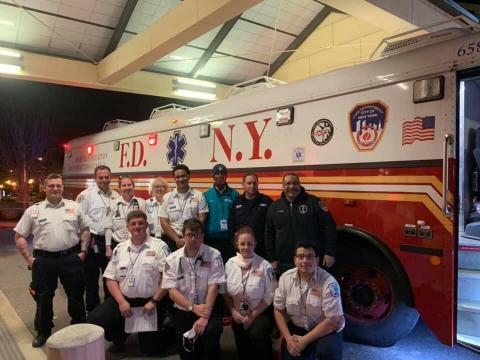 During this time of intense anxiety, tragic loss and growing concern for others, many people are overcoming their own stress and pain by pouring positive energy into their local community with acts of support and kindness. Of greatest note is the painstaking work of our hospital and healthcare workers, grocery store supply chain professionals and police, fire and first responders who are risking their lives to keep us safe and healthy.
One of those first responders is Thomas McGowan with CENTURY 21 New Millennium in Fredericksburg, Virginia. He is not only continuing to conduct his real estate business in his own town, but he is also helping to save lives 300 miles to the north by volunteering to serve as an EMT in Queens, New York, one of the hardest-hit districts during this global pandemic. As a Lieutenant at Virginia-based LifeCare Medical Transports, McGowan and his team deployed to New York a few weeks back with eight ambulances and 16 fellow EMTs.
Currently, he is leading a strike team that, when called upon to relieve overworked EMS employees with 911 calls and medical transports, provides advanced and basic life support—and, they do so working 12-hour shifts with their own PPE, bleach, and spray bottles, knowing full-well these items are in short supply in New York City. As Mike Miedler, president and CEO of Century 21 Real Estate noted, "Thomas is one of the true heroes performing a truly selfless act. We value and appreciate him at Century 21 Real Estate and so does our country."
The sense of responsibility and community from all walks of life is intensifying, as people are stepping up and delivering life's basics like joy, water and food to people who need it most. Take Julie Lurie of CENTURY 21 Mack Morris Iris Lurie in Morganville, New Jersey. Julie and her team, in partnership with the local store Bagel Talk, delivered scrumptious trays of bagels, cream cheese, muffins, and cookies to the less fortunate with the last tray given to the Marlboro Township Police Department.
Then there's the ongoing community efforts of Robert Purtell of CENTURY 21 Purtell Realty in Amsterdam, New York. Recently, Robert and his team secured seven days' worth of food for 250 families partnering with Friehofer Bakery to supply over 200 cases of bakery products every week to the less fortunate at the AMEN Soup Kitchen.
Like John Lennon and Paul McCartney wrote, "all you need is love" and Ivis Suarez at CENTURY 21 Myers Realty in Auburndale, Florida brought that to life for a special client in true C21® extraordinary fashion. Ivis had buyer clients who were told by their lender that they would not be able to close on their purchase without being married. Ivis and her team went into action. With no large groups allowed and no available venues, the CENTURY 21 Myers Realty office surprised the couple with a beautiful wedding in their Auburndale office, decorated, and provided food and witnesses. They closed on their home that day.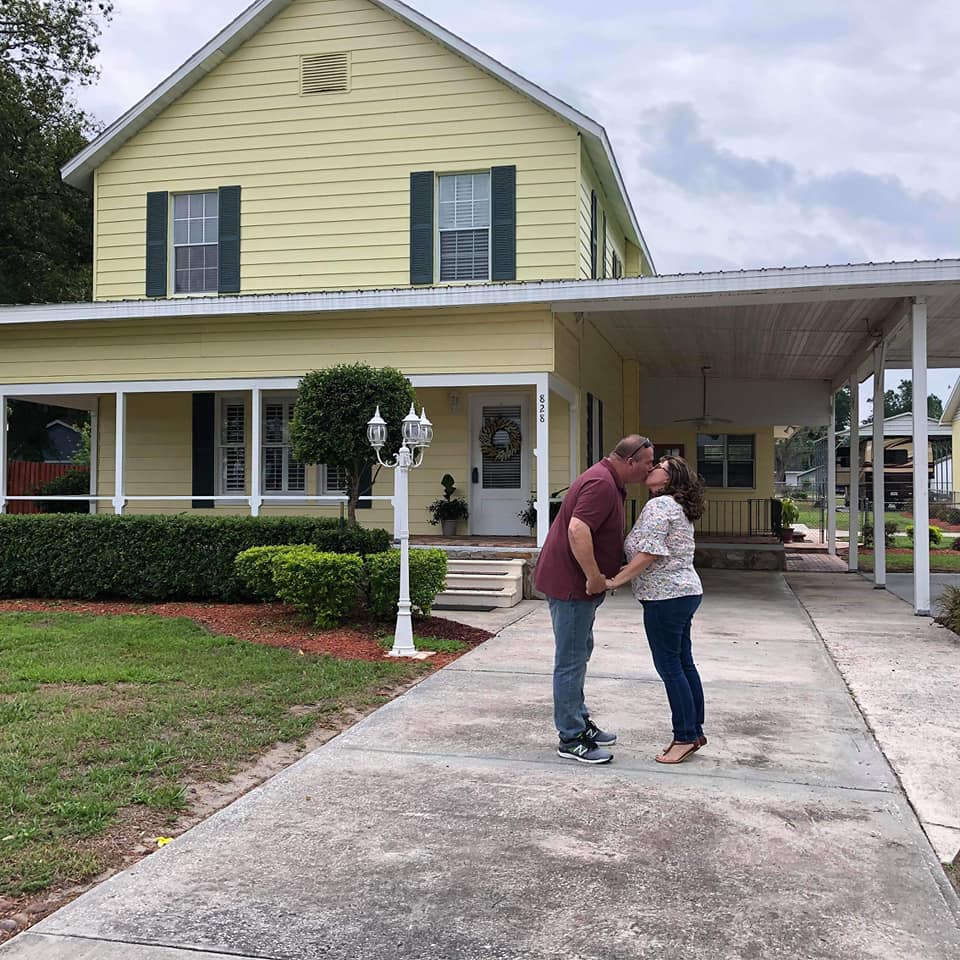 Home is truly where the heart is. At Century 21 Real Estate, giving 121% to the people and communities in which we live and work is baked into the DNA of our 131,000 sales professionals worldwide. These selfless individuals are proud members of the CENTURY 21® System and we are even prouder to value and appreciate them as "family."