Image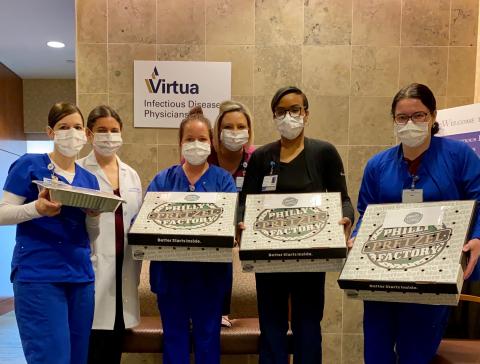 At Philly Pretzel Factory, we pride ourselves making our customers feel at home when they come to our stores. Throughout the COVID-19 pandemic, we have seen our franchise owners go above and beyond to show their communities support during a difficult time for so many. Many of our stores now have curbside pickup or delivery options so they can continue to safely serve customers and hopefully provide some semblance of normalcy. Philly Pretzel Factory locations are independently owned and operated, and our store owners are making sure those who are on the frontlines of this crisis are taken care of while they work around the clock to keep our loved ones healthy.
Owner of our Mount Ephraim, NJ location, Bob Tilton has blown us away with his tremendous generosity by donating 30,000 pretzels to healthcare workers in his area with this Pretzel It Forward campaign. "During this time of uncertainty, our community has rallied around our small business and we can't thank them enough. I hope to continue to support as many healthcare groups as we can." said Tilton.
Our franchisees have also created unique ways for their community to rally together to show their gratitude. Lisa and Dwayne Thomas, owners of our Charlotte, NC store, launched a COVID-19 Pretzel Sponsorship program where sponsors could purchase 25, 50, 100 or 200 pretzels and the store would handle delivering to local healthcare facilities and workers. Through this program, over 5,100 pretzels have been delivered. "Dwayne and I are truly humbled, honored and appreciative of the community support and praise," shared Lisa Thomas. "We will forever be grateful to our friends and family who have supported us from day 1 of starting the family business and helping us thrive in a very uncertain time."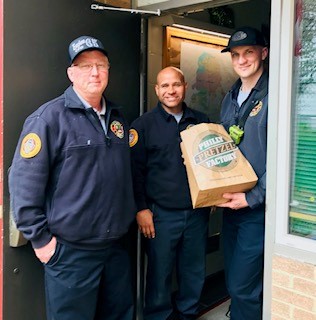 We've also seen this challenging time allow our stores to work directly with healthcare facilities to show appreciation to their employees. Owners of our Ewing, NJ store, Kim and Gary Russo worked with Capital Health Medical Center to deliver 4,200 rivet shaker cups over the course of two days to the facility's employees. This was no small undertaking as both the Russo's and their dedicated, hardworking staff needed to start their workday by 1 AM on both days to be able to make this order happen.  Additionally, the Russo's wanted to show their appreciation for all that the first responders are doing, so they kept costs as low as possible by providing Capital Health with a substantially discounted price and by waving all delivery fees. "We are so very grateful that the Capital Health Medical Center's administration has chosen us to provide its staff of heroes with our particular brand of happiness, comfort, and joy," shared Gary Russo. "It's been a difficult time to stay open but the smiles you bring to the faces of the healthcare workers you're delivering to make it worth it.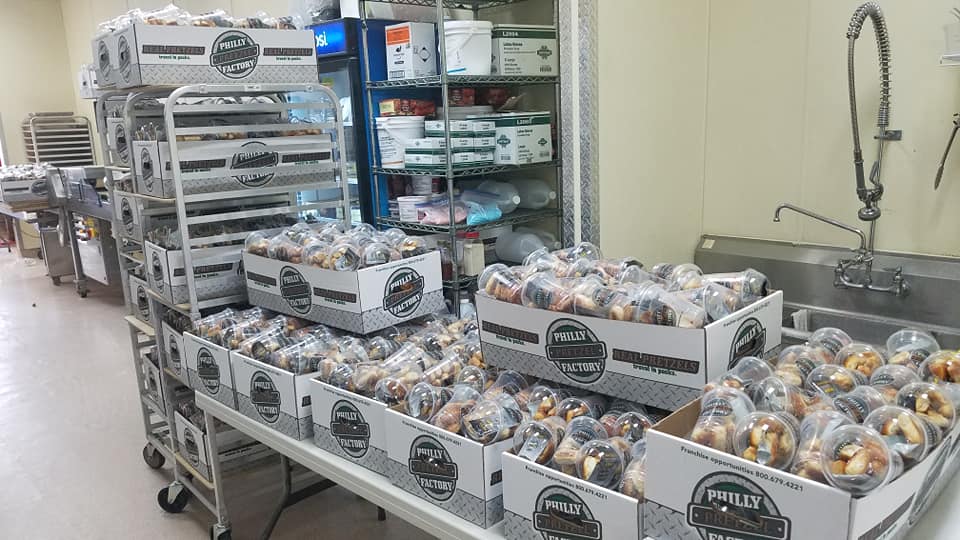 For more information on International Franchise Association (IFA) franchisor member Philly Pretzel Factory and franchise opportunities, click here.