Image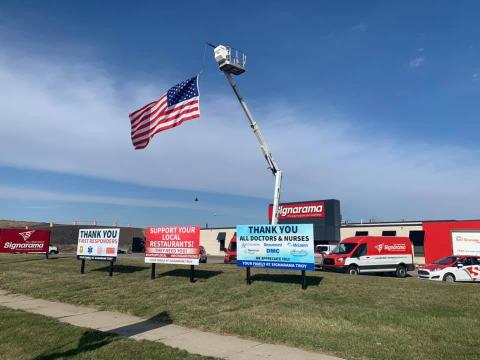 We are all in this together. That is the sentiment that has led our franchise owners' initiatives around the world. They have stepped up in many ways to support their customers and communities.
Innovation has been at the forefront for Signarama owners with the creation of new products to help protect employees, guests and customers. The medical community in particular has had an increasing need for Personal Protective Equipment (PPE) to help stop the spread of the Coronavirus (COVID-19).
According to the Center for Disease Control and Prevention (CDC), PPE shortages are currently posing a tremendous challenge to the U.S. healthcare system because of the Coronavirus. With PPE supplies stressed or running low, Signarama owners have stepped up to answer the need. Many of our locations have repurposed sign making equipment to serve a new purpose. Equipment that was typically used to create signs, banners and other traditional marketing materials is now being reformulated to produce much needed supplies for the medical community such as sneeze guards, face shields and intubation boxes. Signarama franchisee Bob Chapa based in Troy, MI has completely retooled his sign equipment to produce face shields. He currently has enough supplies to create 16,000 face shields and is seeking people in need of the product.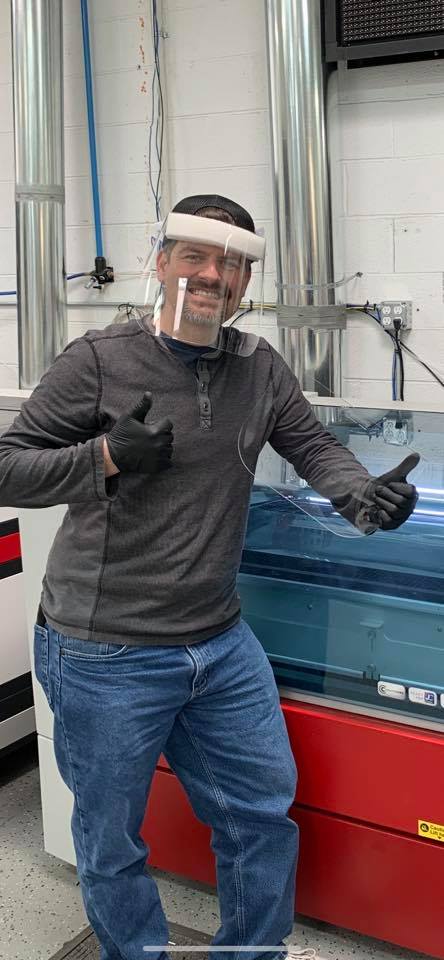 Intubation boxes, protective boxes or plexiglass boxes have been fabricated to help create a barrier between a patient and a medical professional. Intubation boxes are being used as an additional layer of protection in addition to traditional personal protective equipment like N95 masks, surgical masks and disposable exam gloves.
Similar to the intubation boxes, Signarama locations have been producing plexiglass guards for essential workers and providing an additional layer of protection between an employee and customer.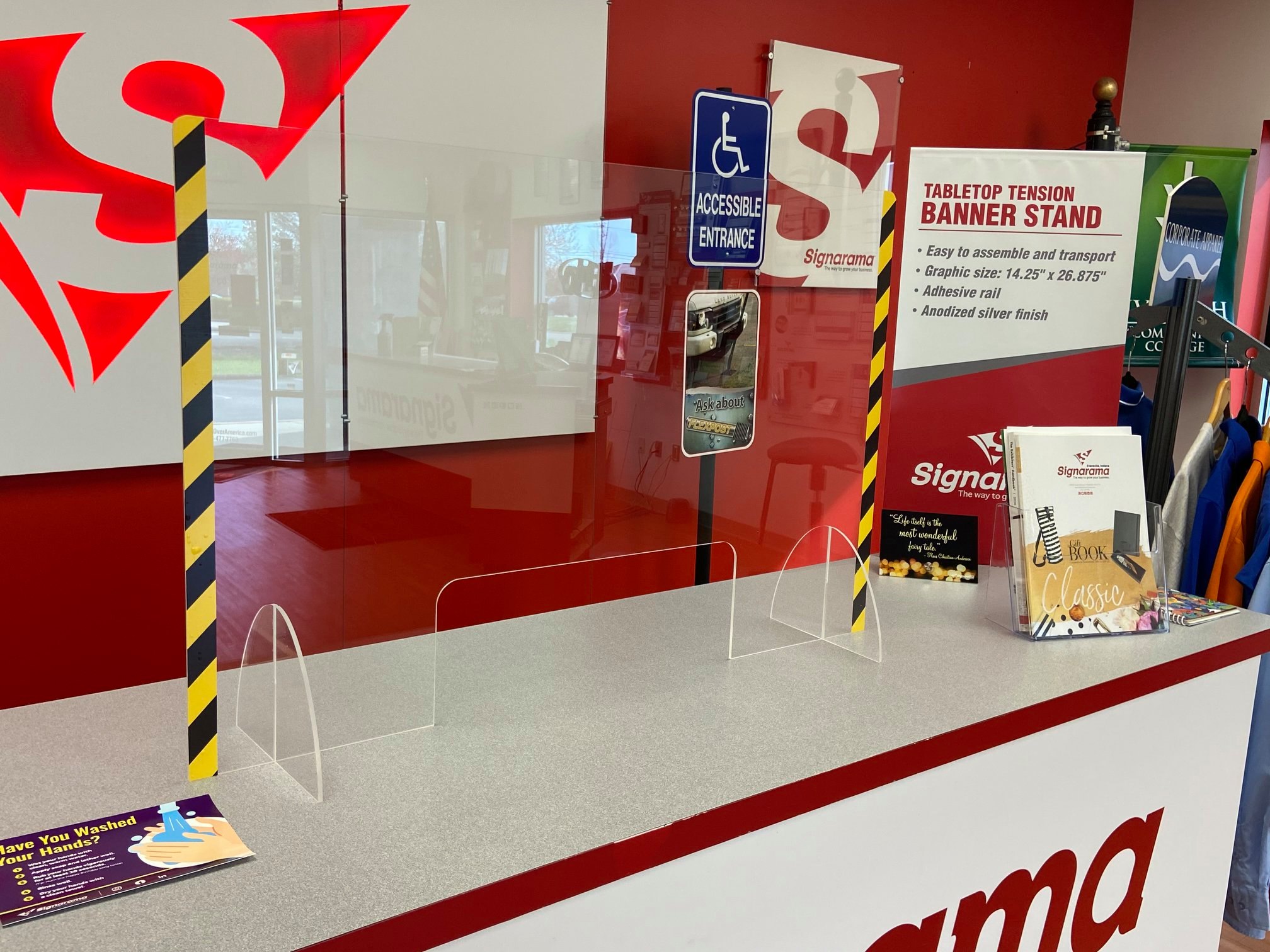 Traditional signs such as floor graphics, A-frames and banners are also in production to help communicate safe distancing messages and other social distancing guidelines as set forth by the CDC.
Other franchisees are helping to spread gratitude and hope among their communities. Joey Cestare in Bellmore, New York designed and produced posters with a rainbow and the word "Hope". Joey is giving these signs out to the community free-of-charge and encourages residents to display the signs in their windows. "Hope is meant to be shared," said Joey.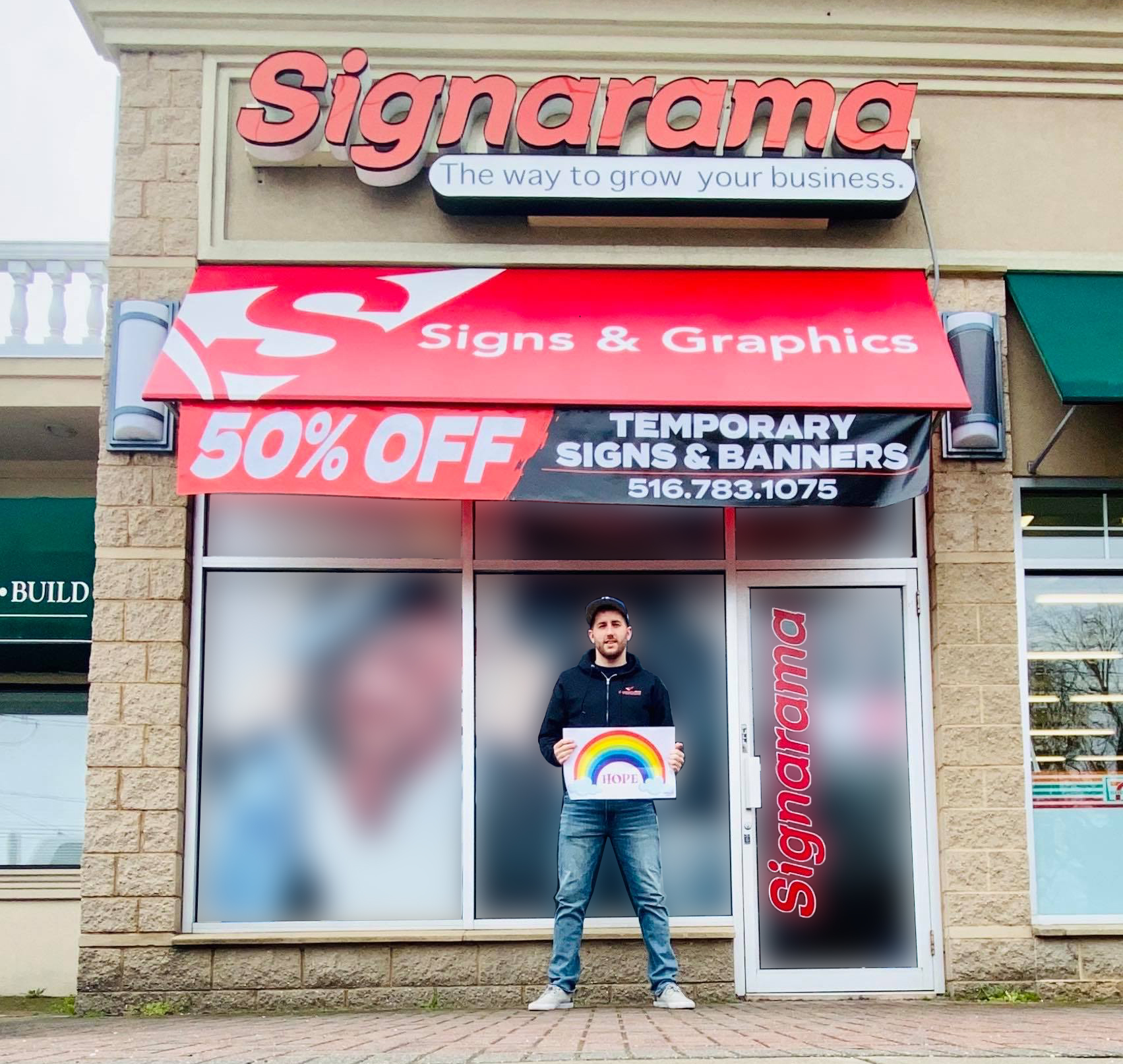 Our franchisees in Huntington, NY are creating graduation signs and donating nearly 300 signs to local students so they can be celebrated.
We've seen our locations displaying signs thanking doctors, nurses and first responders. Additionally, they are helping small businesses communicate with the public letting them know they're still open, delivery options or curbside pick-up.
Signarama continues to do its part to help prevent the spread of the Coronavirus (COVID-19) while spreading hope and joy. Over 700 of our locations are working to create new and needed products each day. Now more than ever signs are essential.
I'm so proud to be a part of brand that is selflessly giving back to the community in a time of need. Every day I hear of another owner doing something amazing and I'm inspired by each of them.
 
A.J. Titus has a passion for franchising that few share. The son of Ray Titus, A.J. is no stranger to franchising and business development. As President, A.J. spearheads the growth of the brand throughout the United States and around the world, developing ways to help Signarama franchisees to grow their business. A.J holds an International Business degree from Palm Beach Atlantic University (2014), an MBA from the University of Miami (2017) and is a Certified Franchise Executive (CFE). For more about Signarama, click here.