Image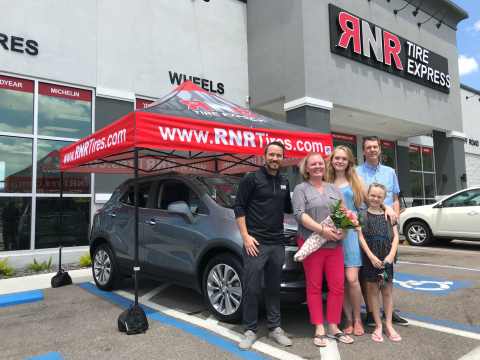 For Mother's Day 2020, RNR Tire Express in Tampa, Florida decided to go the extra mile to spread kindness and hope during these chaotic times. RNR Tire Express, the nation's fastest-growing tire and custom wheel franchise, began accepting submissions for a contest to give away a brand-new car to a deserving mother.

In the surprise of a lifetime, a mom whose selflessness and commitment to helping others was recognized by her family and community in the form of a new car! The winner is a mother, full-time nurse and graduate student working on her master's degree in the evenings. She is dedicated to keeping her patients healthy and safe while also supporting her family through these difficult times.
Her vehicle, which she used to care for her patients and family, was on its last legs. Even though she refused to let it slow her down, her family knew that she deserved an upgrade. Her new car from RNR Tire Express is a "thank you" for her devotion to motherhood and resilience to adversity.
For more information about RNR Tire Express, click here.