Image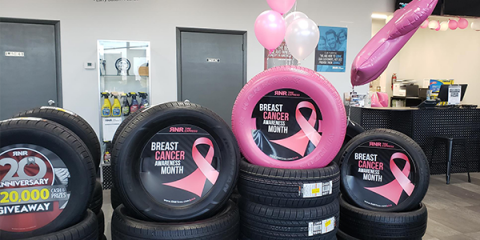 Each woman has in her own way served as a light in her community: fighting, championing for the cure and in some uplifting cases, beating breast cancer. After hearing their inspiring stories, national rent-to-own tire retail franchise, RNR Tire Express (RNR), wanted to give back in a small way to celebrate these strong women.
THE FIGHTERS: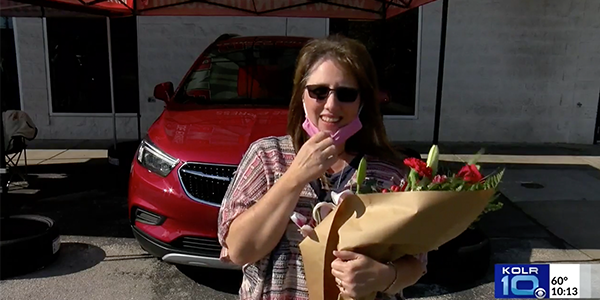 Carrie Hodge - Springfield, MO:
In 2012, Carrie was diagnosed with breast cancer and today, she is cancer free. Her children say that not once did they ever see their mom take on an attitude of self-pity or defeat - through it all she was a shining example of dignity, grace, hope, and faith. Carrie is a passionate school teacher known for always putting everyone else's needs before her own, and a big part of her role is driving to her students' homes on a daily basis to provide homebound teaching services for students who are unable to attend school in person. She had been relying on her 19-year-old hand-me-down vehicle with its fair share of issues, so her local RNR Tire Express store surprised her – honoring her for being an unrelenting fighter against breast cancer and for her love and sacrifice in at an emotional event in Springfield where she was presented with a brand-new vehicle so that she can continue to work and change her student's lives.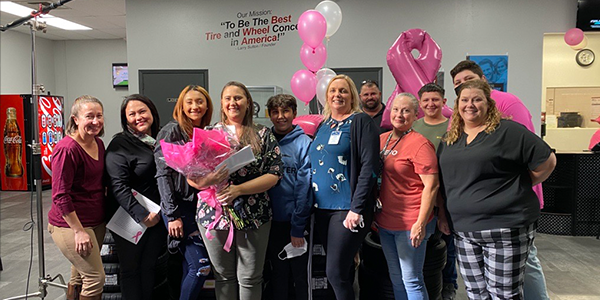 Sandra Arredondo - Sebring, FL:
Breast cancer-fighter, Sandra, was diagnosed with stage 4 breast cancer at age 30. At the time, she was a single mother of two after losing her fiancé unexpectedly. She had undergone several rounds of intensive chemo, followed by multiple rounds of radiation and lost her mother to lung cancer just two years into her own battle. A constant fighter, Sandra has faced many setbacks, like her home being damaged during Hurricane Irma, but has always demonstrated resilience, remaining positive and grateful no matter the circumstance.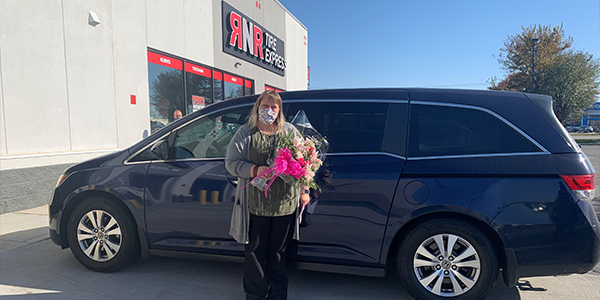 Kimberly Anderson - Anderson, IN
Survivor, Kimberly, is an art teacher at her local elementary school and a single mom of two boys, one with special needs. Kimberly was fighting breast cancer all while putting herself through college. Today, she is known by her friends and family for putting everyone else's needs before her own; on top of being known for her optimistic outlook on life and commitment to advocating for breast cancer awareness, radiating positivity for those around her.
THE SURPRISE:
RNR Tire Express, the nation's leading tire and custom wheel franchise, surprised these incredible women with an event surrounded by their loved ones to recognize them for their strength and resilience this past Breast Cancer Awareness Month. At the surprise events, Sandra and Kimberly were surprised with a VIP spa day, new tires and $1,000 in cash and Carrie was surprised with a brand-new Buick Encore on behalf of RNR Tire Express.
For more information and franchise opportunities for International Franchise Association (IFA) franchisor member RNR Tire Express, click here.