Image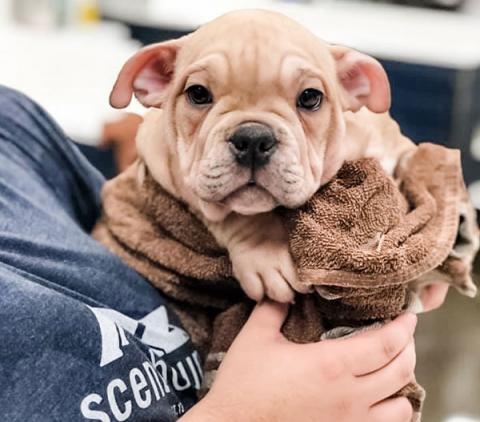 Despite all of the unfortunate news regarding COVID-19, some positive headlines managed to sweep the nation as animal shelters across the country were cleared out during the pandemic. With more time than ever at home, many Americans became new "pet parents" and grooming franchise Scenthound is giving back to them this month.
A surge in pet parents.
Realizing how many new dog owners there were out there, the franchise launched this month's "Scenthound Salutes" campaign to teach them how to take care of their new family member. The franchise's mission has always been to educate people so that they understand the importance of routine care in order to keep their dog healthy. Scenthound believes offering new pet parents a chance to receive a free grooming is the perfect way to introduce them to the idea that routine care is necessary for every dog.
"There are a lot of misconceptions about certain breeds not needing grooming," said CEO Tim Vogel. "If you're a new dog parent, you might not realize that all dogs need routine care — you may have a dog that doesn't need a haircut, but still needs bathing, nail trimming and ear cleaning. We started Scenthound as a way to offer grooming services that cater to all breeds, and we want to educate as many humans as possible so that they make sure their dog gets the care they need."
The importance of regular care.
The wellness-based groomer wants to teach new dog owners about the five core areas of care: Skin, Coat, Ears, Nails and Teeth (SCENT). Anyone who adopted or purchased a dog in March, April, or May can bring their dog in for a free "Escentials™" package on Wednesdays throughout July (by appointment). This package includes a conditioning bath, ear cleaning, nail clip, and teeth brushing.
When you walk into a Scenthound, guests are greeted by a visual wall full of facts and statistics about dog health. Step-by-step, it helps humans understand why each service that Scenthound provides helps your dog stay healthy. As new faces come in, the franchise hopes to help them understand the simple steps they must take as a responsible pet parent.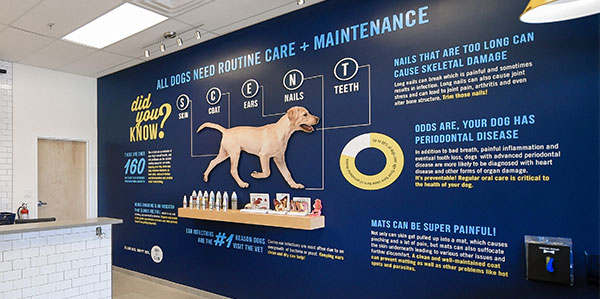 Giving back to local dog communities.
The "Scenthound Salutes" campaign has given back to other important members of the community throughout the years, offering free grooming to dogs of fire fighters, educators, foster dog families, and more. The franchise also runs a "Clean Start" program in partnership with local rescue organizations where they clean up and groom rescue dogs to increase their chances of adoption. In the last 10 years, Scenthound has given away over 2,900 free groomings, valued at over $100,000.
"Engaging with the community has allowed us to share with people how simple, yet important it is to keep their dogs healthy," added Vogel. "Our doors are always open to anyone with questions about taking care of their dog, new or old." 
The franchise has four locations open in Palm Beach County, Florida, but has 21 additional units in development across three states. As the brand continues to expand, they hope to help pet parents in communities all across the country.
For more information and franchise opportunities for International Franchise Association (IFA) franchisor member Scenthound, click here.