Image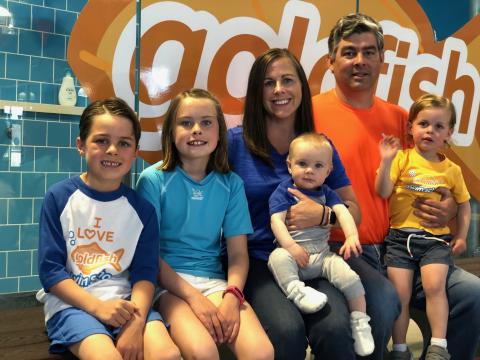 Together, we are experiencing unprecedented times – times of uncertainty and unknowns, impossible to explain to our children, and even impossible for us to understand. These are uncharted waters, and even while Goldfish Swim School may be closed, franchisees are stepping up to give back and support their communities. Whether it be organizing a CARE-AVAN throughout the neighborhoods to honor frontline workers, donating snacks and drinks to local hospitals, or sewing facemasks for the community, the Goldfish network is coming together to make a difference and support their communities in this time of need.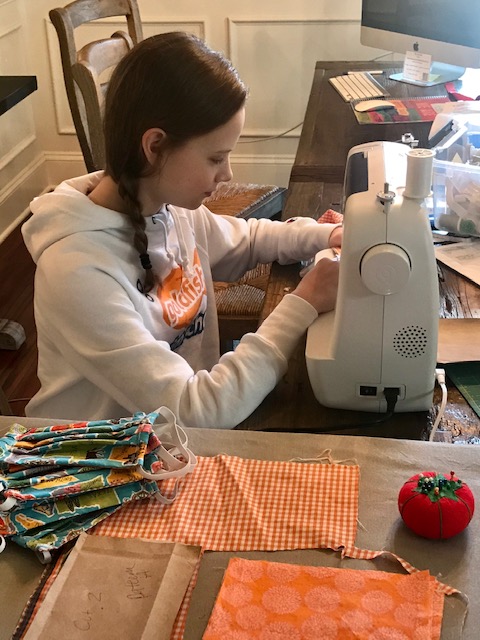 Notably, Goldfish Swim School - South Jordan owners, Lars and Katie Grisley, were passionate about finding ways to give back to their Utah community where they reside with their four children, Anabelle, Michael, George and Matthew. For the past three years, the duo has been working to bring the highest quality swim lessons to their local community while remaining committed to water safety – helping children be safe in and around the water. Just this past year, the duo was recognized for their commitment to community giveback coming in as a top 10 fundraising school for the brand's inaugural 'Float It Forward' campaign that raises money for the USA Swimming Foundation. Now, even with their doors closed, the Grisleys are spreading this important message while giving back to the healthcare workers and first responders working hard to keep their community safe amid COVID-19.
With May marking National Water Safety Awareness Month, Goldfish Swim School – South Jordan is celebrating in a new way – trading safety for safety. The Grisleys sought out a creative way to give back and say thank you to first responders and healthcare workers by providing free swim lessons to keep these superheroes and their families safe in and around the water.
Community members have been encouraged to nominate deserving families of first responders or healthcare workers by sharing their stories and celebrating them as local heroes. As submissions are collected via a "Swimming for Superheroes" nomination form, Goldfish Swim School – South Jordan announces a winning superhero family every Friday throughout May on its Facebook and Instagram pages. Those winning families receive three months' worth of swim lessons donated to every child under the age of 12 in the household once the swim school reopens.
"It has been amazing to watch our community come together and support one another as we all work to navigate this pandemic," said Katie Grisley. "We're receiving incredible nominations of first responders and healthcare workers doing tremendous work to help keep us all safe. This is just a small way for us to say thank you and to recognize their efforts while sticking true to our mission of further spreading the important message of water safety and providing children the opportunity to learn to swim while building confidence in and around the water."
Furthermore, while Goldfish Swim Schools are closed, the brand has been working on new ways to keep its Goldfish community connected. It has rolled out various at-home activities for parents to download and enjoy with their kids, along with fun ideas such as practicing swim technique in the bathtub, and a social media series - "Recess with Ryan" - that features interactive segments where kids of all ages can participate in an exercise challenge led by three-time Olympic Gold Medalist Ryan Murphy while he provides inspiration, answers questions, and virtually engages with families across the nation.
Also new is the launch of 'Goldfish at Home' - fun, FREE, virtual dry-land swim lessons that can keep swimmers practicing until they're back in the pool. To access Goldfish at Home, members and non-members alike simply visit the Goldfish Swim School YouTube page and choose the Goldfish Level that matches their child's age and progress. Lessons are designed to teach important water safety skills, develop confidence with swimming techniques, maintain momentum on the progress made in class, and help kids stay active while learning something new.
The brand truly understands how difficult these times have been for families, putting so much on their plates, and wanted to help in any small way possible. Whether it is in the pool or in your living room, Goldfish Swim School and its 100+ locations remain 100 percent committed to water safety and their communities.
Lars and Katie Grisley are franchise owners of Goldfish Swim School South Jordan. To find out more about Goldfish Swim School, click here.