Image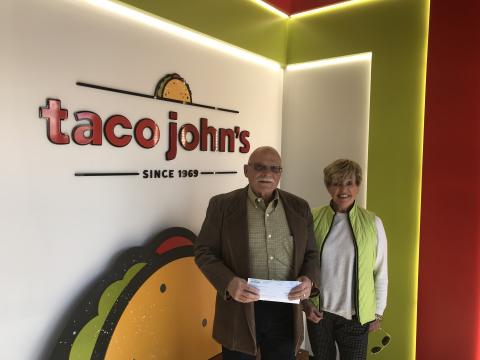 The team at  Taco John's is committed to giving back to the communities they serve – that statement holds true now more than ever. Throughout the current crisis, the brand has never slowed or stopped their efforts - instead pushing forward more than ever to lend a hand wherever possible.
In response to the global pandemic that has caused many schools across the country to close and an increase in unemployment among parents, Taco John's recently donated $10,000 to Friday Food Bag Foundation (FFBF) – a local Cheyenne, Wyoming organization that works to provide nutritious food to children who might not eat well – or at all – on the weekends. FFBF strives to hand out food bags to as many children as possible, sometimes distributing over a thousand food bags per week to children throughout the Cheyenne area. With the number of children in need increasing, Taco John's donations have allowed for FFBF to increase the number of items provided to each child in the weekly food bag.
In Kentucky, Taco John's franchisee Brad Paxton began offering free meals to any senior citizen in need. People can call ahead and let the restaurant know the number of meals they need, then pick up the food at the drive-thru, no questions asked. Because the idea was so well received, he expanded the service to include their Taco John's locations in Iowa and Missouri. Paxton and his team have collectively given out more than a thousand free meals to senior citizens through their five restaurants, averaging about a hundred meals per day. Paxton and his business partner, Mathew Keiser, have also agreed to suspend their pay in order to keep as many staff members on board as possible.
Additionally, the brand recently pledged to support The Capitol Project – a fundraiser that will allow Cheyenne Frontier Days Old West Museum to expand its facilities – with a three-year commitment to donate $10,000 annually. Cheyenne Frontier Days Old West Museum has one of the largest collections of carriages and wagons in the country. However, the museum is only able to showcase a portion of this collection due to lack of space. The museum recently launched The Capitol Project in an effort to gain more space to showcase its remarkable collection. By 2022, Taco John's will have donated $30,000 to this initiative.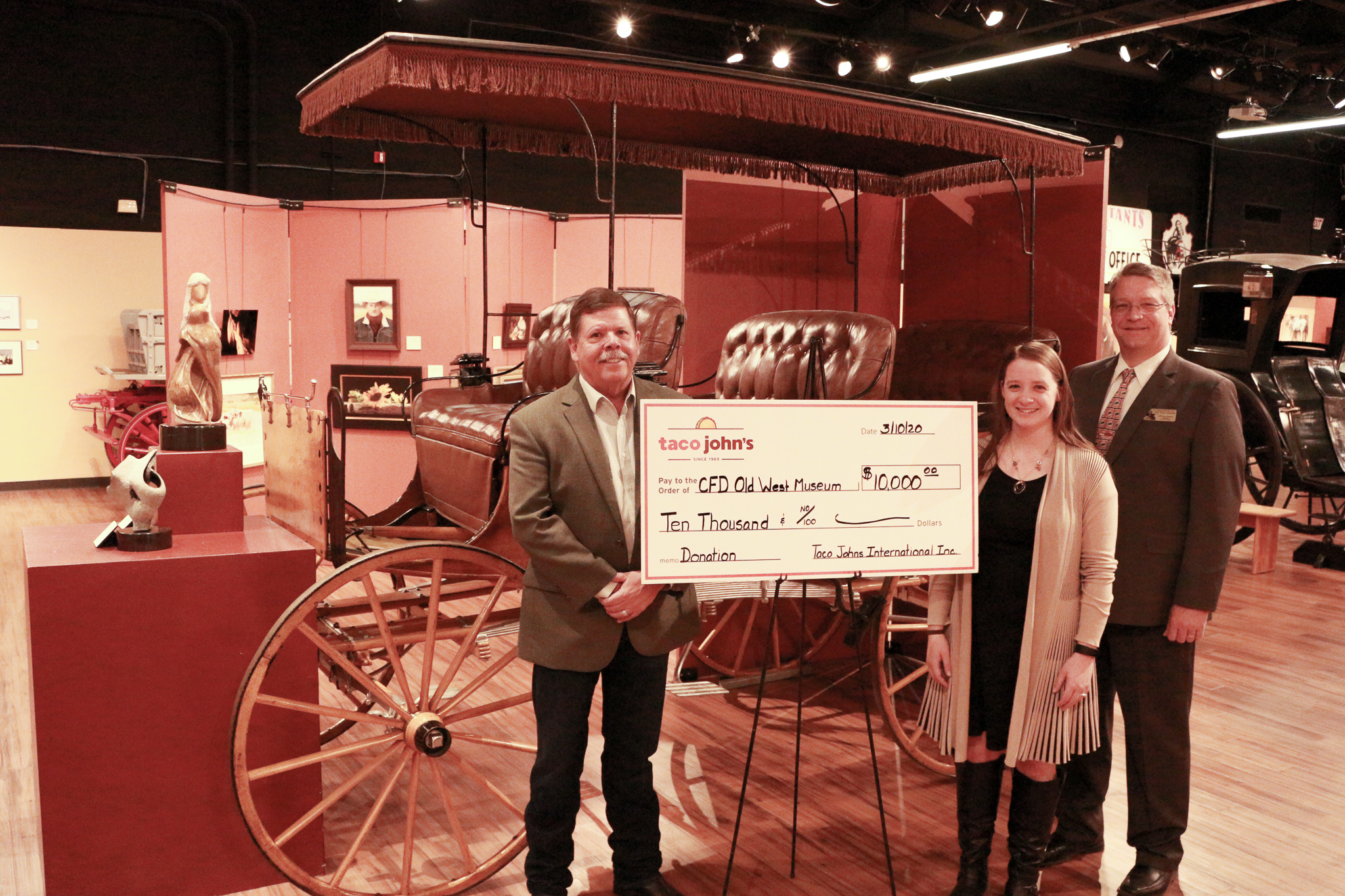 Taco John's recently introduced "First Responder Cards" for franchisees to pass out to local first responder groups in their area. When medical professionals and first responders present the card, they're given a free Crispy Beef Taco, small Potato Olés® and a small soft drink – as a way to express the immense gratitude and appreciation for those working day and night to put an end to the current crisis.
For the fourth year in a row, Taco John's and Jonah Bank of Wyoming teamed up to fight the rising incidences of suicide in the Wyoming area. During the entire month of May, participating Taco John's and Jonah Bank locations will encourage customers to contribute to their campaign to support the suicide prevention efforts of local nonprofit groups, such as Grace For 2 Brothers, and similar organizations across Colorado and Wyoming. All of the money raised will be donated to these local organizations. Since 2017, the organizations have donated more than $50,000 to support the prevention of suicide.
While we greatly anticipate the end of the COVID-19 pandemic, Taco John's efforts towards supporting their local communities will continue to succeed and grow for many years to come.
For more information on Taco John's, click here.