Image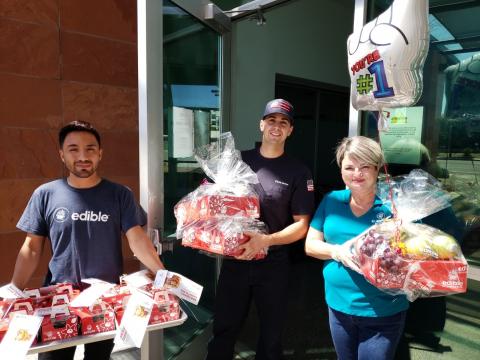 One of the many things I have always appreciated about this country is what many refer to as the "American Spirit." More than anything, it is a spirit of perseverance. No matter the challenge - from wars to economic collapses to natural disasters - there is always a deep-rooted belief that not only will we stand up to it, but we will come out stronger on the other side.
I see that spirit again in the midst of our current situation, which is why I am confident that the American people and our economy will emerge stronger than ever. In fact, I already see that happening within our own Edible network.
I recently wrote a LinkedIn article about how grateful I am for our Edible franchise family and all that our staff and franchisees are doing to help the communities they serve during a crisis. Across North America they responded almost overnight as this crisis began to take hold, offering free delivery and quickly pivoting from a primary focus on gifts and treats to fresh produce boxes for those who are homebound. And just last week, we launched delivery of DIY Fondue kits to give families a way to enjoy their times spent social distancing together in their homes.
But beyond these uniform efforts across our network, many of our franchisees have turned their attention directly to those on the front lines of this exhausting battle: the health care professionals and the first responders.
From the West…
As everyone knows, California is one of the states that's been hit hardest by this pandemic. As health concerns surrounding COVID-19 began to escalate in California, franchisees Faith Fraser of Orange County and Michelle Vickers of Visalia teamed up to develop a plan for how they could give back to the hospital staffs in their respective communities. They set a goal to deliver at least 200 fresh fruit boxes to medical professionals at their local hospitals.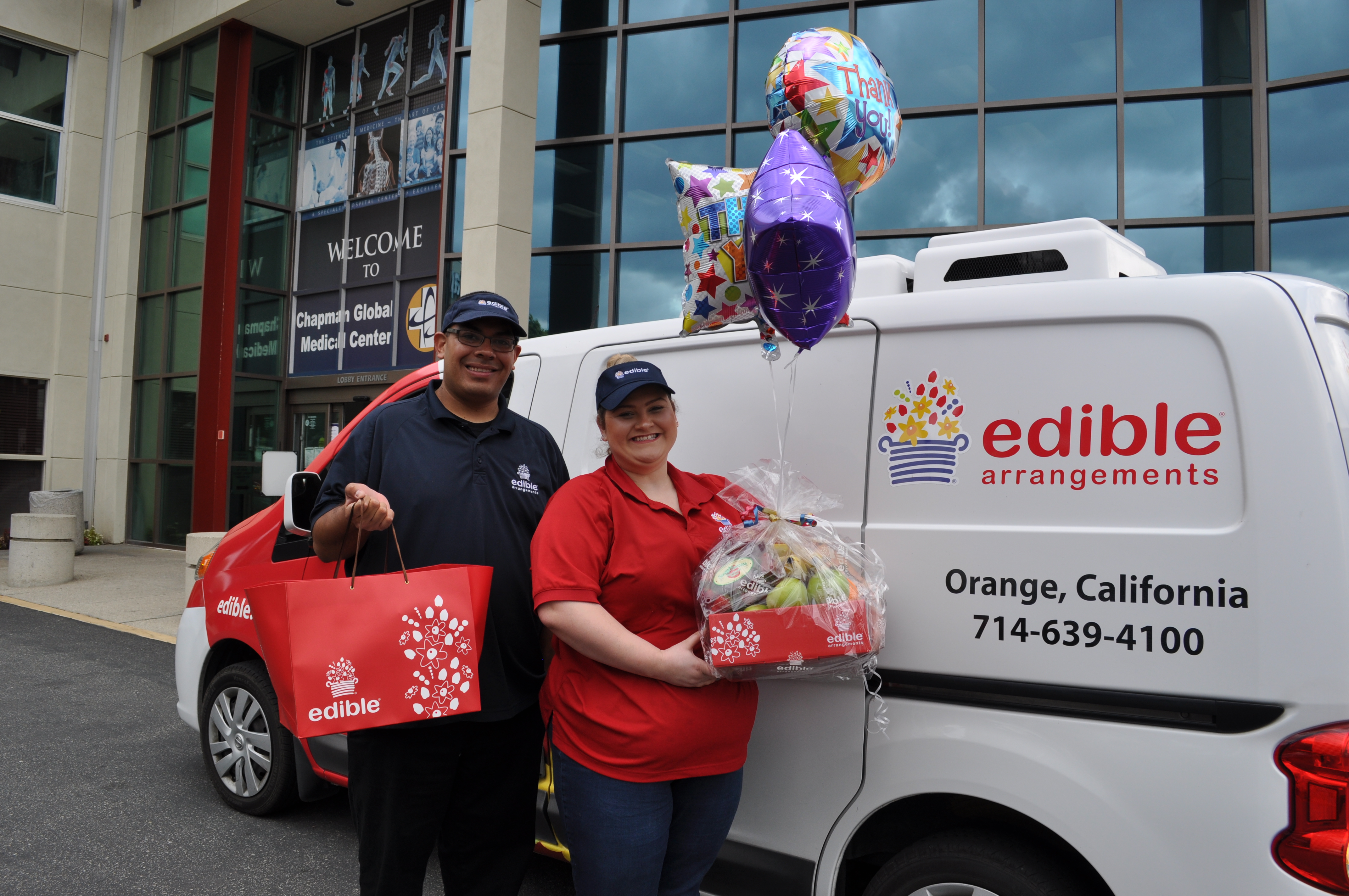 After sharing their plan with their regional FBCs, it wasn't long before the pair's isolated act of kindness evolved into a statewide initiative coined by the term "Community Heroes." In the weeks that followed their initial idea, Edible franchise locations across California, in communities including Roseville, Visalia and Bakersfield, were making deliveries to their hometown heroes.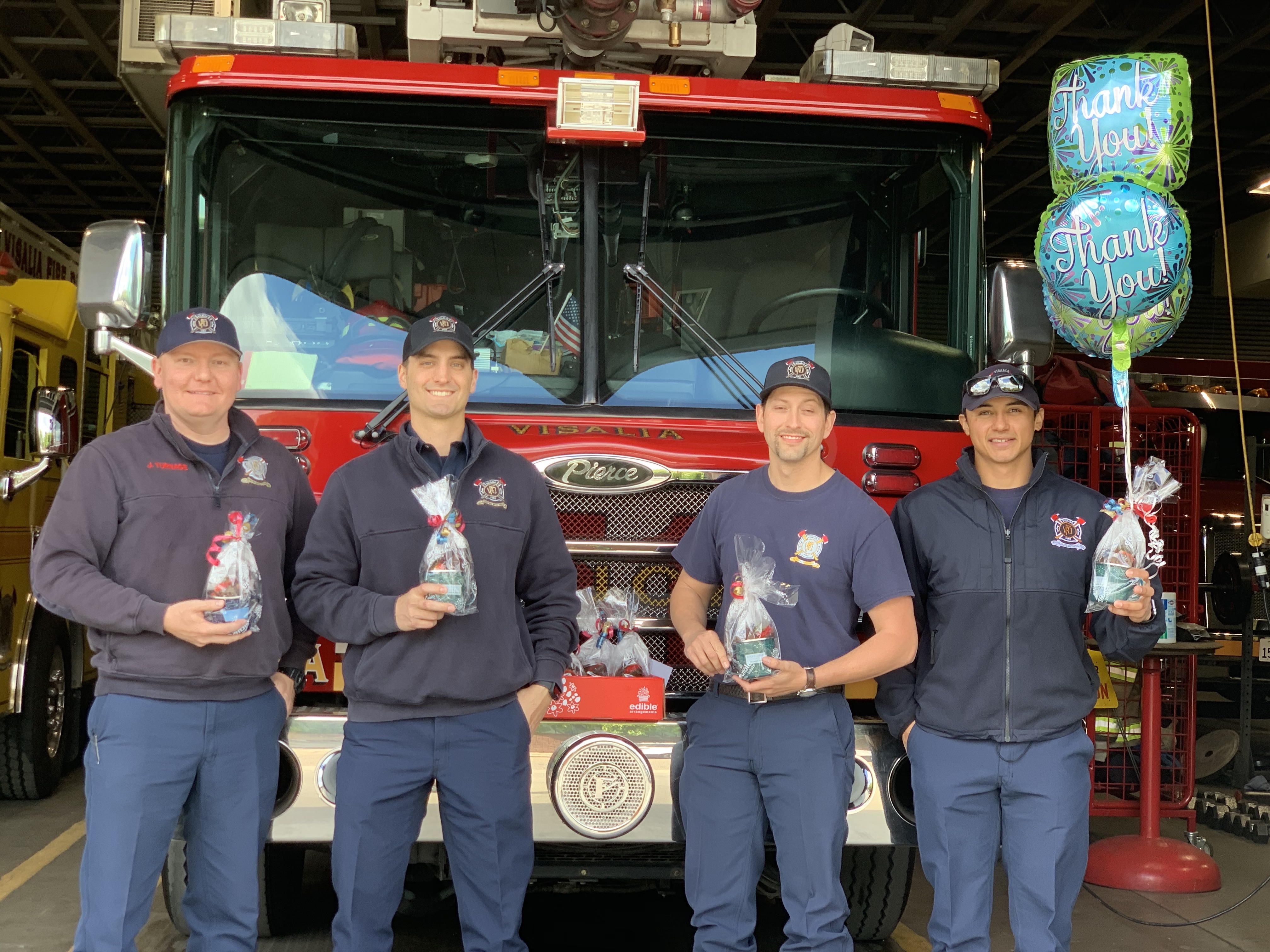 And the chain of kindness sparked by California's "Community Heroes" program eventually traveled across state borders. Upon hearing about what the franchisees in California were planning, franchisees near Salt Lake City and Phoenix took it upon themselves to launch their own donation efforts to essential workers in their communities.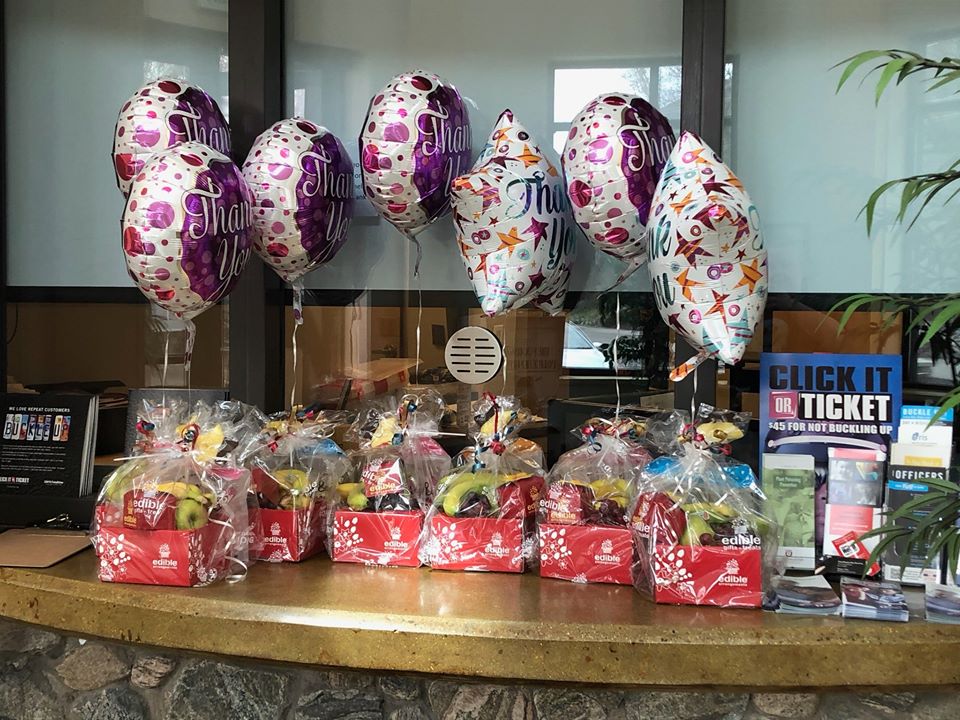 ...to the Midwest 
Meanwhile, in St. Paul, Minnesota, franchisee Claudine Moon learned from a close friend who works in a local hospital that the facility's emergency department was significantly overwhelmed. 
In Claudine's words, "I knew I had to help. And while I have no medical training myself, what I do have is the ability to put together fresh gifts and treats that will hopefully put a smile on the faces of these hardworking individuals, showing them that the service they're providing is not going unnoticed."
And so that's what she did. With the eager support of her staff, 100 bags of fresh dipped fruit and 100 fresh fruit salads were delivered to the emergency department where her friend worked.
Of course, it's no surprise to us that Claudine and her employees would do such a thing, as it's not the first time they've gone out of their way for others in times of crisis. Back in 2007 when Minneapolis' I-35W bridge tragically collapse, Claudine and her team were on the front lines then as well with a van full of fresh fruit to deliver to first responders responsible for the accident's aftermath.
Clearly, Claudine's efforts in the wake of coronavirus are not an anomaly for her, nor are they an anomaly in how the franchisees representing Edible everywhere are quick to act when it means supporting the greater good.
Around the World, Our Franchisees are Making a Difference When it Matters Most
I could go on and on about all the great ways our franchisees are giving back and finding light during what is a dark time for many because I know there are so many other amazing stories like these.
At Edible's corporate office, we continue to look for new ways we can use our resources to help our franchisees give back to those in need.
It is humbling to know that the men and women who make up our global network – who are simultaneously doing everything they can to take care of their own businesses and their families – are also focused on helping humanity in the best way they know how during these stressful times.
I truly believe that this commitment to each other – neighbor helping neighbor – is as much a part of the American spirit as it has ever been. It's part of our DNA!
I'm beyond grateful to be part of such a passionate, selfless and dedicated collection of professionals and franchisees. They continue to prove that during the toughest of times, they chose to stand up to the challenge. Thank you to everyone who is doing their part.
Tariq Farid is the Founder & CEO of Edible Arrangements. For more information on Edible Arrangements, click here.