Image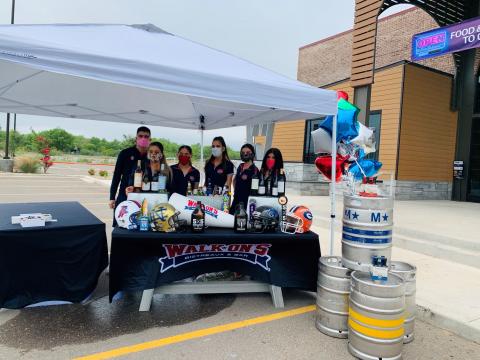 Culture has always been a key point of differentiation for Walk-On's, a destination known for offering elevated Louisiana-inspired food alongside an unparalleled sports viewing experience, but now more than ever, it is guiding the company in navigating the pandemic and serving its communities during these unprecedented times.
The brand's "Walk-On" mentality serves as the foundation of its culture and was something Founder Brandon Landry learned while playing as a walk on college basketball player at LSU. What it means is that you have a responsibility to support your team unconditionally no matter the situation, even as an underdog. As the world faces this pandemic, we're all feeling like a bit of the underdog up against an invisible enemy, but by coming together as a team and supporting each other and our communities, we will prevail.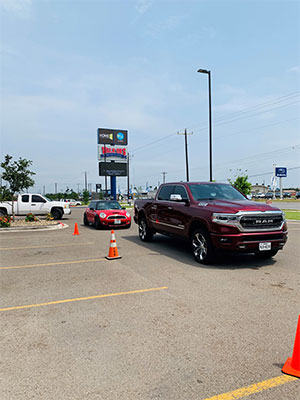 This sense of team work has united the Walk-On's franchise system to come together and give back. While its doors are closed, Walk-On's is still finding a way to give back to its communities across the nation. The brand has joined forces with Furlough Kitchen in Dallas to open "Furlough Kitchen by Walk-On's Sports Bistreaux," a non-profit operation that provides furloughed hospitality workers free meals, no matter their former employer. The operation stemmed from Walk-On's Game On Foundation. Originally focused mainly on youth athletes and facilities, Walk-On's shifted to help with a greater need: workers whose jobs were affected by COVID-19.
Furlough Kitchen first began at its original location Walk-On's in Baton Rouge and has now expanded to more cities, such as those in Louisiana, North Carolina and Texas. To-date Walk-On's has served over 12,000 meals with 23 activations across the country as the movement continues to gain momentum.
Furlough Kitchen by Walk-On's operates in participating locations, which are set up a drive-thru so that people can stay in their vehicles and be handed their food in a contact-free curbside process. As company President Scott Taylor says, "Community involvement has never been more important. With the help from donors, we have the ability to lessens the impact that COVID-19 has caused, one meal at a time."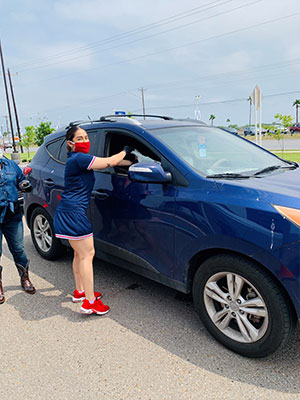 The brand is currently collecting donations to expand Furlough Kitchen by Walk-On's reach into new markets along with expanded days and hours of operation to provide even more meals for employees whose jobs have been affected by COVID-19. To donate, go to walkonsgameon.org.
"We're going to come out of this, and I'm telling you, the brands and restaurant groups that are thinking the positive way … are the ones American's going to want to go eat at after all of this is said and done," says Landry. "There's nothing we can do about it. If you just sit there and feel sorry for yourself, you're going to stay like that. It's the hand we've been dealt, so let's make the best of it and come out of this stronger."
For more information about Walk-On's Sports Bistreaux, click here.