Image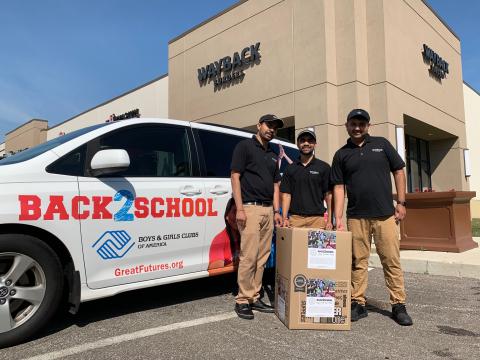 Wayback Burgers has donated $300,000 to the Boys & Girls Clubs of America (BGCA)!
A portion of every burger and sandwich sold goes to BGCA. Since the partnership began on June 1, 2018, $300,000 has gone to the Clubs. 
"Supporting the amazing work our local Boys & Girls Clubs do in our communities is something that means a lot to all of us at Wayback Burgers, but never more than right now during this pandemic when the Clubs have stepped up in such a big way to offer absolutely critical services to the children and families in our communities," said Patrick Conlin, President of Wayback Burgers.
Although many Clubs did shut their doors for after-school programs, they are still serving their communities by providing daily meals and virtual activities to keep kids engaged and active during their time at home. In many cities, Clubs responded to states' requests to serve as emergency childcare facilities for healthcare, emergency, and critical care workers. So, the Clubs are continuing to provide safe and healthy places for kids whose parents are working on the frontlines. All of these efforts have required more training, more resources, and even greater dedication to the most vulnerable in our communities.
For more information about Wayback Burgers, please go to https://waybackburgers.com/. For franchising opportunities with Wayback Burgers, please go to https://waybackburgers.com/franchising/.
Wayback Burgers is a franchisor member of the International Franchise Association (IFA).