Image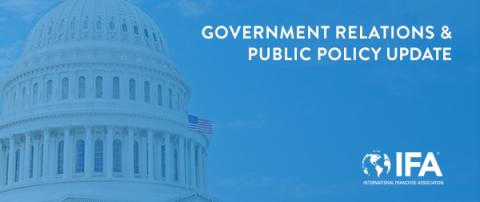 The International Franchise Association (IFA) last night sent a letter representing 128 companies and associations asking Colorado's Department of Labor to reconsider a proposed expansion of the joint employer standard.
Letter signatories include the U.S. Chamber of Commerce, National Retail Federation, National Restaurant Association, National Federation of Independent Businesses, and the American Hotel and Lodging Association, as well as dozens of nationally-known franchise brands and Colorado business associations.
"We are deeply concerned with the substance of the Proposed Rule, its potentially profound economic negative impact on Colorado employers (and, by extension, workers)," the letter states.
"The proposed rule will inject significant uncertainty into the relationships nearly all businesses that contract with third party vendors, suppliers, and businesses will have. By adopting this new and expanded 'joint employer' test, the Proposed Rule will also result in a substantially different definition of 'employer' under state wage and hour law than that under the federal Fair Labor Standards Act."
The franchise industry has long held that expanded joint employer rules like those proposed in the state of Colorado hamper growth, hinder operations, and halt hiring.
Along with the other signatories to the letter, IFA urges the Colorado Department of Labor to reconsider its proposal, especially in the context of the economic downturn caused by the COVID-19 pandemic.
Colorado is home to 15,600 franchise businesses who together employ more than 150,000 workers and contribute more than $13 billion in economic output.
The full letter, along with the complete list of signatories, can be found here.
###