Image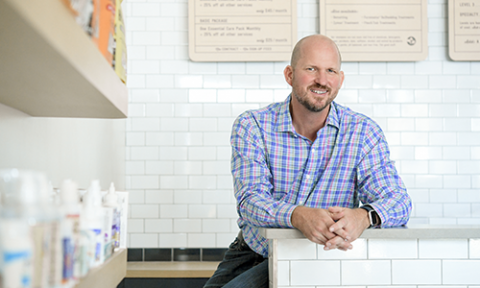 As we navigate the new normal of franchising, we all have a lot of questions. When will this end? How do we continue to grow? What does this mean for my business? There's still a lot of uncertainty, but it's time to think about the future and the success that could come, post-COVID.
The Pet Industry in COVID-19
Over the past few weeks, there have been headlines across the nation celebrating how animal shelters are being completely cleared out. As people are coping with the stress and anxiety of living through a pandemic, they are looking for something that can bring them joy. Adoption rates are increasing across the country, dogs are being introduced to new homes, and the pet industry remains an essential part of everyday life.
The pandemic has taught us that there are a lot of things in life that are not, in fact, essential. Our dogs and the unconditional love they provide us is not one of those things. No matter what happens, if you have a dog of your own, taking care of it is always going to be a priority. This is the exact reason I decided to start a business in the pet industry, long before we used the word "essential" as a distinguishing factor. Scenthound was conceptualized to give dogs the routine care they needed through a simplified membership plan, and even in the middle of a global pandemic, our customers continue to come in because they know that it's what is best for their dog. The pet industry has always been one to watch, but especially now, it's clear that humans' need for their pets is never going to go away.
With modified procedures and heightened vigilance, we have been able to remain open in Florida because the care that we provide is critical to the overall health of dogs. Our recession-proof business model has been put to the test over the course of the last few weeks, and we are thriving. When someone walks into a Scenthound Scenter for the first time, our top priority is to educate them on the health benefits of grooming. We are not a groomer that focuses on haircuts and style, instead, we look at everything we do from a wellness approach. Our services hit the five core areas of maintenance: Skin, Coat, Ears, Nails, and Teeth (SCENT) to prevent long-term disease and complications, and once the customer understands that their monthly trip to Scenthound is going to keep their pup healthy and safe, they will keep coming back no matter what.
Planning Ahead
Like everyone, we are excited for the post-COVID rebound. We know that now is the time to prioritize development so that we have new locations up and running by the time society begins to return to "normal." Our franchisees are motivated by the success of our open corporate locations, especially during the pandemic because it has given us the opportunity to prove our recession-proof business model. We are proud to have signed our first out-of-state deal during the pandemic that will bring 3 locations to the Atlanta area. We are doing everything that we can at the moment to prepare for these and all 14 of our franchises in development to be ready and open as the world begins to recover.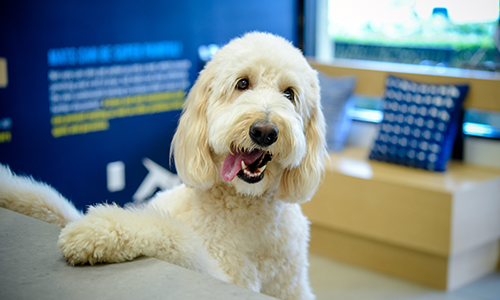 For brands seeking out new franchisees, it's important to reiterate to them that although it may not feel like it, this pandemic will eventually end, and there will be a huge rebound in the market. You're going to want your business ready to go as soon as this rebound hits. People have always turned to franchising because they want to open their own business, be their own boss, and take control of their career, all with the support of a franchisor that they believe in. Right now is the perfect time to seek out new opportunities and prepare for the future. Not only does pandemic growth help your business and franchisees, but it brings hope to the local communities as well. New businesses bring economic growth, and at a time when so many Americans are facing unemployment and furloughs, we have the potential to change lives by providing job opportunities.
Recovery is going to be consumer-driven, not government-driven. Even once all laws are lifted and businesses can reopen, things will not immediately bounce back to the way things were, and a lot of Americans will not have the same disposable income they did before the pandemic. Customers will be forced to become more selective when it comes to which businesses they choose to support, and they will end up going with businesses that they feel are essential to their everyday life. Since education is one of Scenthound's top priorities, we constantly reiterate the role we play in our dogs' lives and inform their humans as to why it's important for the health of their dog to keep coming back.
The virus is not going to disappear once businesses reopen and there will still be people nervous to leave the home, so as they decide where to spend their limited dollars, those people will opt for businesses that are taking initiatives to protect the customers, staff, and community. Taking extra precautions to keep your space sanitary and setting distancing guidelines can make or break whether a customer comes back.
For us in the pet industry, we are excited to keep growing to improve the lives of dogs and their humans. Even as we cope with this difficult time and people are cutting costs everywhere they can, they are investing in pets that bring them happiness and improve the quality of life -- especially a life spent at home. This makes us proud to be in such a strong industry that pushes us, even in the middle of a worldwide pandemic, to grow and change lives.
Tim Vogel is the CEO of Scenthound. To find out more about Scenthound, click here.