Image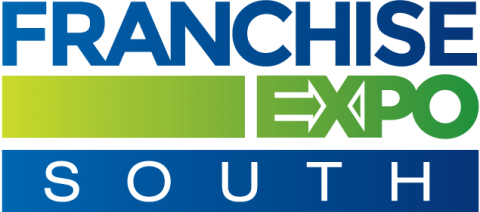 Friday, September 8, 2023; 10:00am - Saturday, September 9, 2023; 4:00pm
Speakers
Various Industry Professionals
Description
Franchise Expo South is the premier event covering the franchise industry for the southern United States, and serves as the industry's one-stop shop for prospective franchisees.
At Franchise Expo South in the Ft. Lauderdale Convention Center, hundreds of the hottest franchise concepts and opportunities will be on display, and thousands of the most qualified prospects from the southern United States and other areas will be in attendance. Franchise Expo South also offers the industry's most comprehensive conference and educational program to gain the ins and outs and behind the scenes information needed for success right from the start. Thousands of entrepreneurs and future business owners from across the United States will attend Franchise Expo South, looking for franchise opportunities. Visitors will have the chance to meet face-to-face with over 200 proven franchise opportunities in every industry, across every investment level, full-time and part-time.
In an expanded partnership between MFV Expo and the IFA, all exhibitors can take advantage of official IFA learning sessions each day of the show. There are also learning sessions geared toward CFE candidates seeking certification, which will be offered at the expo on Thursday, September 7, for an additional fee. Whether you are already attending the Expo or are looking for more ways to earn CFE credits, the Thursday CFE Sessions are a great way to learn and earn! 
CFE SPECIAL SESSION - THURSDAY, SEPTEMBER 7, 2023
1:00PM - 4:00PM Level UP! Leadership. Influence. Legacy
$399 / 3 CFE Education Credits
No matter where we are in life or business, there are three givens: (1) We are leading those who follow us; (2) We are influencing those who relate to us; and (3) We are building a legacy for which we will be known/remembered.  Utilizing John Maxwell's best seller, "The 5 Levels of Leadership", this half-day workshop will provide insight and help participants to understand the various leadership levels, identify their current sphere of influence, and incorporate key principles into their daily routine to gain trust, create a collaborative workplace,
This course provides tangible information about:
Moving from title to influence
Building consensus
Creating a collaborative environment
Strengthening leadership
CFE program participation is not required in order to register and attend this session; This session is open to anyone interested in professional development courses/workshops in franchising!
Speaker: Sandra Curtis, CFE, IPMA-SCP, JMT, VP of Education, International Franchise Association
A multitude of other education sessions are available for attendees throughout the Expo show hours! Information on those sessions can be found on the full Conference Agenda!