Image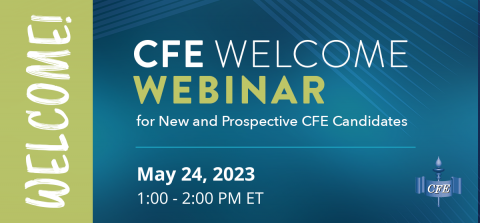 Wednesday, May 24, 2023; 1:00pm - Wednesday, May 24, 2023; 2:00pm
Speakers
Brittney Cosby, Senior Manager, Certification Programs, IFA
Description
The Certified Franchise Executive (CFE) program is the gold standard for professional development in franchising. Thousands of franchise professionals at every stage of their careers have reached new levels of professional success after achieving the CFE designation.
The Certified Franchise ExecutiveTM (CFE) program is a rigorous and comprehensive program designed to meet you where you are and increase your knowledge and growth exponentially. CFE candidates benefit from courses like Fran-Guard, a program that highlights the legal and business aspects of franchise sales, management, and compliance. Required coursework also includes the Foundations of Franchising course that takes candidates on a learning journey through franchise fundamentals, franchise law, HR infrastructure, leadership, and so much more. 
Learn more about what it means to become a Certified Franchise Executive!
"During the CFE process, I was able to take courses covering several key areas that support my current role, as a Franchise Consultant, in business and financial analytics, successful negotiation, trust and relationship building, franchise law and more. I am excited to bring more value to our franchisees by helping them to better analyze their business, identify opportunities and create a trusting, solid relationship to help move them and the brand forward. With the information learned studying for FranGuard, I can also better support our franchise sales process. In my search for participation opportunities, I discovered Women Wednesdays, a fantastic weekly discussion group that brought relevant insight and key speakers on trends, best practices and success stories in the industry that will continue to be a great ongoing resource! Overall, this process has allowed me to learn significantly more in the areas most important to my role and find additional resources to continue to improve and provide valuable support to our franchisees!"
Cierra Holden, CFE, Franchise Consultant, Rita's Franchise Company, LLC