Image

Wednesday, June 8, 2022; 6:00pm - Wednesday, June 8, 2022; 7:00pm
Speakers
Sarah Pavelek, CISSP, CCSFP, CRISC, Partner, Plante Moran
Scott M. Petree, CPA, CISA, CISSP, CFE, QSA, Partner, Plante Moran
Description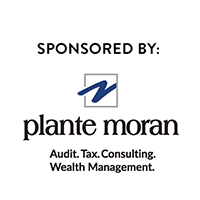 Learn more about speakers Sarah Pavelek, and Scott M. Petree.
When it comes to cyberattacks, it's not if — but when. Is your organization prepared to respond?
The best cyber defense starts with preparation. A risk assessment will uncover threats and help you develop solutions to protect your business. And a formal incident response plan (IRP) that's been reviewed and tested can ensure everyone understands their responsibilities in the event of an incident. Finally, proper preparation for the latest release of PCI 4.0 will help your business maintain and attest to compliance.
Franchises carry a tremendous amount of cyber risk, which ultimately affects your bottom line, and your reputation. Your business is vulnerable at multiple entry points, including your POS systems and ecommerce platforms. The data your systems collect — from owners and staff, to clients and customers — is not only vulnerable, but vital information that fuels improved quality of service. Compound that by hundreds, or thousands, of locations with connected networks between franchisees and franchisors, and it's easy to see how one cyberattack could devastate your business.
After this webinar, you'll be able to:
Understand cybersecurity threats and how they can affect your business.

Understand the importance of cyber risk assessment activities.

Implement management techniques to strengthen your compliance program