Image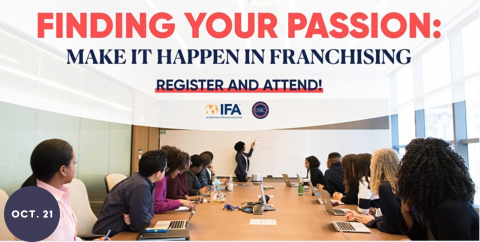 Thursday, October 21, 2021; 2:00pm - Thursday, October 21, 2021; 3:30pm
Speakers
Kim Crowell, Principal, Kalo Companies
Rebecca Monet, CEO & Chief Scientist, Zorakle Profiles
Moderator: Stan Friedman, CFE, President, FRM Solutions
Description
Now is the time for Black entrepreneurs to get involved in franchising. Franchised business development is expected to grow by 3.2% in 2021; but only 8% of establishments are owned by Black people. In part 3 of our year-long webinar series, we delve into matching your passion with the right franchise brand and bringing all the pieces together. We hope you can join us!
Does your background prepare you for a certain industry? 

Is there something that you love that would also be a good fit? 

Brand alignment: Getting into the right mindset

Getting started: Now that you know your purpose, how do you evaluate and compare to find the right brand?
Sponsored by: Key Bank