Image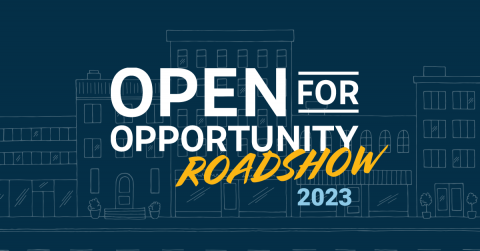 Monday, December 12, 2022; 12:00pm - Monday, December 12, 2022; 1:00pm
Description
Open for Opportunity is reshaping the franchising narrative. The multi-year, purpose-driven reputation campaign to evolve public awareness about franchising as a pathway to individual and community opportunity has been an incredible success since launch, offering exposure for IFA member brands and raising awareness with local decisionmakers and community leaders.

Launched in 2021 with the inaugural publication of The Value of Franchising report, Open for Opportunity 2022 included a multicity roadshow with brand activations, franchise development storytelling, and third party engagements with elected officials, the media, students, educators, and diverse community leaders.

The 2023 Open for Opportunity Roadshow is right around the corner with multiday events in Illinois, Minnesota, Nevada, New Jersey, Texas, and Washington. Join this webinar to learn more about Open for Opportunity, hear from brand leaders who have already benefited from participation, and find out how you and your local franchise owners can plug in and participate in 2023.