Image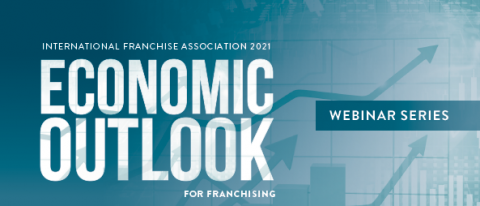 Tuesday, April 20, 2021; 2:00pm - Tuesday, April 20, 2021; 3:00pm
Speakers
Sam Ballas, CFE, President & CEO, East Coast Wings + Grill
David Conklin, SVP, Development, Golden Corral Buffet & Grill
John Peyton, CEO, Dine Brands Global
Shak Turner, Senior Director, Franchise Development, The Melting Pot Restaurants, Inc.
Description
Dig into the most important franchise data of the year, the IFA Economic Outlook for Franchising, and you'll find encouraging news. What is the economic outlook for your business? In this IFA 2021 Economic Outlook Webinar Series - Sector Spotlight, IFA staff will review the report findings on this sector, and then franchising professionals from the Table/Full-Service Restaurants Sector will discuss their current outlook on the economy and future success coming out of the pandemic. Hear how your peers see the future of franchising!
Join us on April 20 from 2:00-3:00pm ET. Register now!