Image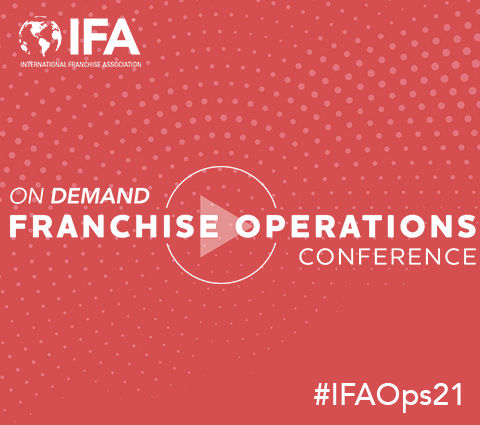 Tuesday, October 12, 2021; 2:45pm - Friday, December 31, 2021; 11:59pm
Speakers
Franchise Operations Professionals
Description
Weren't able to join us in Chicago for the 2021 Franchise Operations Conference or want to re-watch a session you did attend? 
The 2021 Franchise Operations Conference is now available on-demand through December 31 for registered attendees! Watch new sessions or revisit the ones you attended – it's all available for you!  
Packed with powerful content, this annual event for Franchise Operations executives and practitioners will connect you with successful brands who will share their tips and strategies for exceptional operational structure, smart communications, strong field support and best-in-class leadership practices to build solid franchisee relationships with those on the front lines of your brand.
Already registered for the 2021 Franchise Operations Conference?  To access the recordings, you simply need to:
Login

to the Conference mobile app with the name and email you used during registration

Go to 'Schedule' on the navigation and then select 'All Sessions'

Click on the title of the session you'd like to watch, then click on the YouTube link within that session's description!
Trouble logging in? Please contact events@franchise.org.
Didn't register for the live event, but want to view the on-demand content? There's still time to purchase the on-demand content and view all educational sessions! Register now for on-demand access through December 31.