Image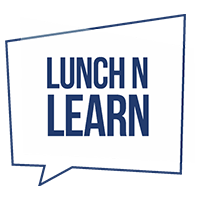 Tuesday, October 4, 2022; 1:00pm - Tuesday, October 4, 2022; 1:30pm
Speakers
Tim Clarke, Thrive Senior Reputation Manager
Jonathan Pritchard, Thrive Marketing Engineer
Description
The power and sustainability of your brand is directly tied to the strength and consistency of your online reputation. Engaging and connecting with your customers isn't just an extension of your corporate brand. Instead, it's an ongoing effort of all stakeholders.

Franchise reputation management involves all of your locations implementing a standardized approach to public-facing comments through online review response. Your franchise brand must deliver consistent messaging and always respond to every online review in a timely manner.

Thrive Internet Marketing Agency works with many franchises to help improve their online reputations. Tim Clarke, Thrive's senior reputation manager, will provide you with best practices and guidance on how to improve your star rating score and navigate the challenges of keeping your entire team on the same page to safeguard your brand image and ensure returned customers for your multi-location business.