Image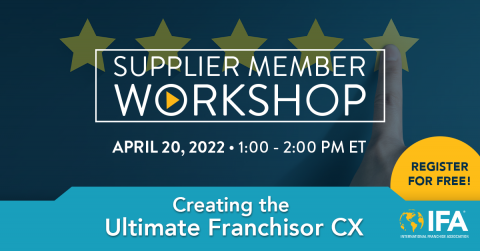 Wednesday, April 20, 2022; 5:00pm - Wednesday, April 20, 2022; 6:00pm
Speakers
Justin Waltz, COO, Level 5 Capital Partners
Sean Fitzgerald, President, TruBlue Total House Care
Description
Just as franchisors and franchisees strive for excellence in service and retention for their customers, so do the suppliers who provide products and services to those franchisors and their franchisees. Hear from industry experts Justin Waltz, COO of Level 5 Capital Partners, and Sean Fitzgerald, President of TruBlue Total House Care, to learn about great moments of truth, what leads to customer satisfaction and retention, and how to create the ultimate experience for your franchisor customers. Topics will include:

• Methods for account retention and avoiding churn.
• What does success mapping look like?
• Getting it right out of the gate. How to create the right impression in the early days of the relationship.
• Day 1 v. Day 1,000: What could – and should – change over the course of a supplier/franchisor relationship?
• Can you turn a customer into an advocate for your brand?