Image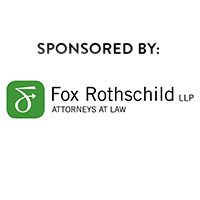 Thursday, June 16, 2022; 2:00pm - Thursday, June 16, 2022; 3:00pm
Speakers
Craig Tractenberg, Partner, Fox Rothschild LLP, Co-Chair, Franchise and Distribution Practice
Lori Kozak, Partner, Fox Rothschild LLP, National Co-Chair, Trademark Practice Group
Description
Please join us for a program about new technology trends using the virtual world for real life delivery of goods, services and enhanced customer experiences. We will discuss actions you should take now to protect your intellectual property and your stake in virtual real estate, and we will review what companies like McDonald's and Panera are doing, including the U.S. trademark applications they have filed in this space.
 
Learn how others plan to sell goods, services and experiences in the virtual world with real time and real life delivery at home.
 
Explore how non-fungible tokens (NFTs) are being used to provide payment as virtual currency or coupons, access to branded events and co-branding with other concepts.
 
Protect your intellectual property now using best practices for the future. 
 
This is only the beginning of using these technologies and it is best to stake your claim now rather than be shut out of opportunities.