Image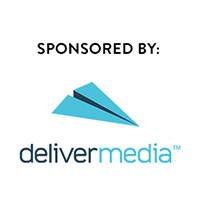 Tuesday, December 7, 2021; 2:00pm - Tuesday, December 7, 2021; 3:00pm
Speakers
Sean Johnson, CEO & President, Deliver Media
Nate Black, Account Manager, Deliver Media
Description
Is your data poised to generate revenue, create marketing ROI and drive your business goals for 2022? Your data needs to be helping you make smarter decisions. Is it doing that today? If not or you think there is room for improvement, join us to:
Discover how combining data types creates exponential power in decision-making
Learn how to apply those decisions to drive overall marketing campaigns that produce revenue and achieve or exceed predicted ROI
Explore why direct mail isn't dead when based on smarter decisions.
Discuss direct mail tactics based on data-driven decisions that can yield success for your franchise.