Image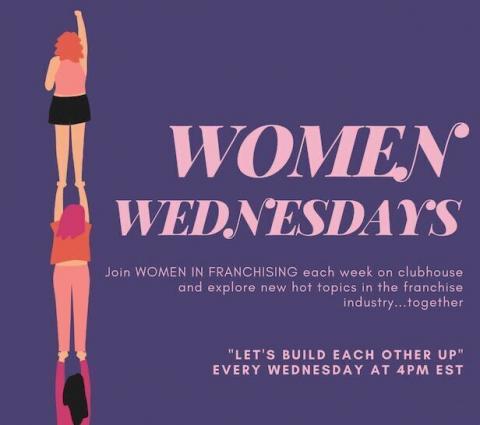 Wednesday, September 1, 2021; 4:00pm - Wednesday, September 1, 2021; 5:00pm
Speakers
Mary Ann O'Connell, CFE, President, FranWise®
Hosts: Robin Gagnon, CFE, CMO, We Sell Restaurants
Michelle Rowan, CFE, President & COO, Franchise Business Review
Description
Join Women in Franchising each week on Clubhouse and explore new hot topics in the franchise industry... together.
This Weeks Topic: Women in Franchising Spotlight on Crystal Compass Winner
Join the Women in Franchising Club as we feature Crystal Compass Winner Mary Ann O'Connell. Learn about her journey as a woman in the franchise industry. Bring your questions. Join the conversation!