Image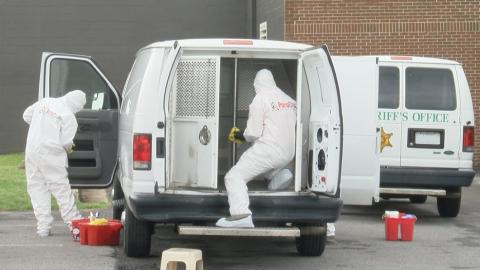 The emergence and rapid rise of COVID-19 has impacted brands across every segment, and franchisors must prepare for disruption or change in their business model while also deciding how to best protect and inform their franchise owners during these unprecedented times. So how can a franchisor best lead – and, more importantly, serve – their team during this time? Here are just a few of the steps that PuroClean has implemented since the beginning of the coronavirus outbreak, helping keep our owners safe and set up for success as essential businesses.
Have a Plan & Remain Ready to Execute It
While no one could have planned for the unprecedented and very unexpected situation we've found ourselves in, it's important for franchisors to take a critical look at their crisis plans and protocols to ensure they are up-to-date and ready to go. If there is no plan, it's not too late to create one — use this time to refine it and have it prepared for what may come next.
The PuroClean business model is naturally built for these types of situations. As the "Paramedics of Property Damage®" — whether it be water, fire, mold, or biohazard — we have systems that have been built, tested, and improved upon through crises of the past. Having these plans in place allowed us to quickly and efficiently provide our franchise owners with the necessary tools to keep themselves and their employees safe while continuing to build their business and serve the greater community during this pandemic.
 
It's important for franchisors to take a critical look at their crisis plans and protocols to ensure they are up-to-date and ready to go.

Communication Is Key
During this time of uncertainty, we must maintain open lines of communication. There is no such thing as over-communicating during a crisis. It may be necessary to introduce new communication practices, such as new internal email series or extra conference calls. This is a trying time, so any time a meeting can be done face-to-face through video conferencing, it's good to make that connection.  Lastly, now is the time to lead by example, so don't shy away from injecting some levity into the interaction with personal and positive touches.
In addition to regular PuroClean newsletters and communications, we've implemented a daily COVID-19 status call for all PuroClean locations.  That's right, daily!  We get together every morning to discuss updates on what we (and they) are doing – from training to product availability. If a franchise owner is unable to join, the calls are recorded and sent to the network for playback. This open line of communication ensures that we are disseminating essential information in real-time and that franchise owners have a forum in which they can freely discuss their needs and any issues that arise.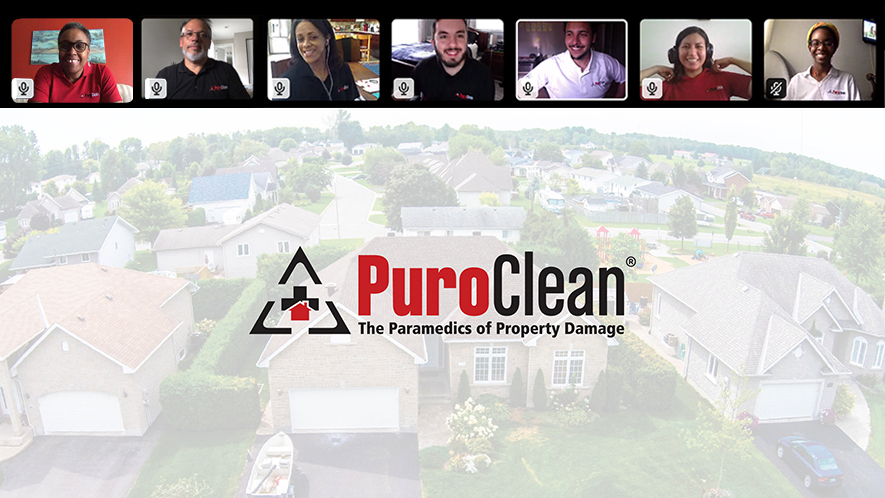 Provide the Necessary Tools
Franchise locations will be looking to corporate and leadership team members for guidance now more than ever. It's essential for the support team to be in overdrive right now, anticipating and creating the tools that the franchise locations will need throughout this crisis— including everything from how to keep the crew safe, to assisting with marketing efforts to help grow or maintain their business in a new climate.
The safety and wellbeing of employees are top of mind for everyone, and it's important to provide thorough training and guidance on the safety measures provided by the CDC and local officials. Franchisors can do this by providing safety guidelines to post on location or set up webinars on safety protocol. At PuroClean, our support team has been working on keeping our Online Learning Academy up to date with the latest information and releasing timely training on things like how to wear and remove PPE or respirator safety.
Franchise owners will also be looking to corporate for guidance on how to market their business during these uncertain times. Our support team has been providing everything from letter templates to social media graphics to help locations capture the business in their local communities.  While the PuroClean business model is able to stay open during this time, franchisors of businesses that have had to shut down can provide tactics to keep customers engaged during this time and assist with creating reopening marketing plans.
Taking action on the feedback from communication and providing necessary training are just some of the ways that franchisors can ensure they are providing the support needed during this pandemic. Most importantly, this is a time to be a pillar of support, offering strength and guidance. Don't forget to look ahead, reminding your corporate team, franchise owners, friends, and family that there are brighter days ahead and that we will all get through this together.
Steve White is the President & COO of PuroClean. For more information on PuroClean, click here.