Business Communication
Franchise systems recognize that consumers will have understandable concern as the economy begins to be opened.  Thanking consumers for trusting in our efforts to keep them safe should be continually communicated and highlighting that the brand and franchisee have taken every effort to mitigate risk and create a safe environment for them to enter. Communications should be sent to customers about what to expect upon coming back to their place of business.
Upon approaching a place of business there should be clear visual communication of new social distancing expected of consumers. This can include but not be limited to floor and window decals communicating in-store requirements, traffic patterns and protective barriers. If a location is using a sanitary service, it would be appropriate for a decal certifying the daily treatment in a visible location.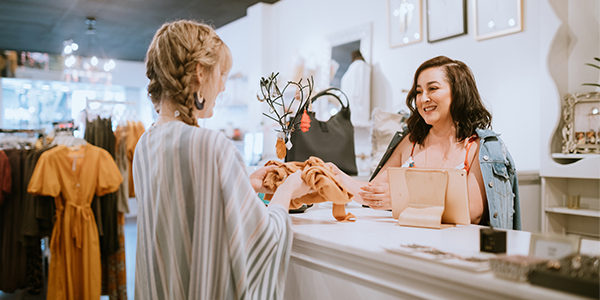 Occupancy
To satisfy CDC's social distancing recommendations, states have adopted approaches for their markets, some of which have created a patchwork approach in defining the number of people allowed in any location. Many state governors are adopting a recommendation for an occupancy rate of 25% which creates a range of between 5 to 20 people per 1,000 square feet on average. While we see the benefit of localization, we believe this will create confusion for both businesses and consumers.
The IFA is recommending there be more standardization based on a percentage of local fire marshal occupancy levels in non-hotel establishments.
Location layouts, ingress and egress, internal structures and availability of outside spaces should be created to minimize physical and particle contact. Compliance technologies, monitoring occupancy, cleaning and sanitation requirements that are Personally Identifiable Information (PII) compliant (i.e. LIDAR) should also be considered.
Where business owners feel appropriate, staff can be assigned to limit access by customers to the business establishment. It is also expected that business owners will educate their consumers on how they should conduct their activities from entering and exiting the location, queuing, ordering, seating, pickup, delivery, wearing face masks and payment.
Employers should focus on communications, signage, and advance communication to consumers to help educate them on any occupancy changes.