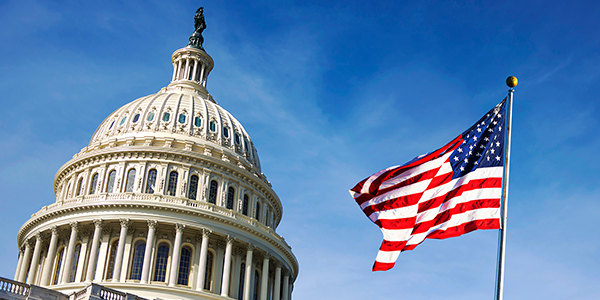 Prior to the impact of COVID-19, the franchise economy experienced nine consecutive years of growth, with a significant increase in the last several years across all sectors. Now, as the economy begins to reopen across America following the greatest economic downturn in a generation in just two months, IFA is proposing a series of pro-growth policies aimed at ensuring America's franchise businesses can return to their pre-pandemic levels as quickly as possible, and as many jobs as possible can be saved.
The steps the administration and Congress have taken as part of the CARES Act, specifically the Paycheck Protection Program (PPP), have been a successful first step to provide short-term financial assistance to keep employees connected to employers and provide support for other debt obligations our members are facing.
Nevertheless, it is clear that additional support and assistance from the federal government will be necessary as the economy begins to reopen and both essential and non-essential businesses make plans to open. We propose a multi-pronged approach to ensure business continuity, consumer and employee safety, employee retention and liability protections that will help franchise businesses get to the other side of the pandemic with the least amount of harm possible.
Develop an American Recovery Fund
Current steps that have been taken by Congress to date are not enough to help businesses recover. The programs enacted thus far provided much-needed help in the short term, and we need to build upon the current options to address the overwhelming need for additional capital support to businesses. A broad-based, efficient recovery fund that does not pick winners and losers is the best path forward. The fund will be a grant-based federal assistance program to power the resilience of American enterprise. It creates liquidity that workplaces can access, through a simple application, to retain and rehire staff, pay rent, meet certain debt obligations, and pay state and local taxes.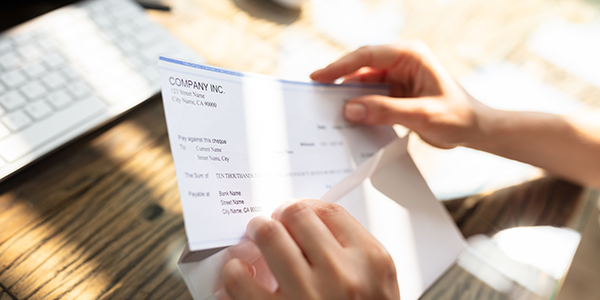 Extend, Expand and Improve the Paycheck Protection Program
Maximize eligibility and create more flexibility for businesses to support their employees and keep their businesses afloat.

Maximize Franchise Eligibility in the Paycheck Protection Program – Congress intended to maximize franchise eligibility in the PPP by providing a waiver of the SBA affiliation rules. However, SBA guidance issued on April 13, 2020, led to numerous denials of eligibility to nearly 100 franchise brands, comprising 35,500 franchised small businesses and 160,000 employees who are not on the SBA Franchise Directory. Maximizing eligibility will ensure the workforce can stay connected to their employers. Franchisors with corporate locations or franchisees that meet the definition of a business format franchise under part 436 of title 16, Code of Federal Regulations should be eligible for a PPP loan, so long as any single location has less than 500 employees per location.

Alter the 75/25 PPP ratio that limits non-payroll costs to 25% of the loan –A 50/50 ratio to account for debt service, such as utilities and rent, would provide greater relief during the pandemic and better protect small businesses from failure. Many of these small businesses – gyms, daycare centers, salons, and the like – are fully closed and in desperate need of maximum relief to cover payroll and non-payroll expenses.  Because of the agencies' decision to adopt a 25% non-payroll restriction, the businesses which have been hit the hardest will receive less aid.

Amend the requirement that PPP payroll proceeds be used in the immediate eight consecutive weeks from loan origination – This will provide fully closed small businesses the flexibility to rehire workers once the stay-at-home orders are lifted and non-essential businesses are allowed to reopen. Amend the PPP loan term from 2 to 10 years, as originally intended by the CARES Act.

Increase the maximum PPP loan to 8 months of covered costs – PPP loans should cover both payroll and operational expenses to ensure employees have a business to return to post health crisis.

Extend the covered period for loan forgiveness under PPP to December 31, 2020 and consider automatic refunding triggers based on economic indicators – The current date of June 30 is not realistic based on shelter in place orders anticipated return of demand and business operations.

Separate PPP from 7(a) loan program – The PPP has been overwhelmingly popular and necessary in recent weeks and needs to be prioritized and operate independently from the traditional 7(a) loan program.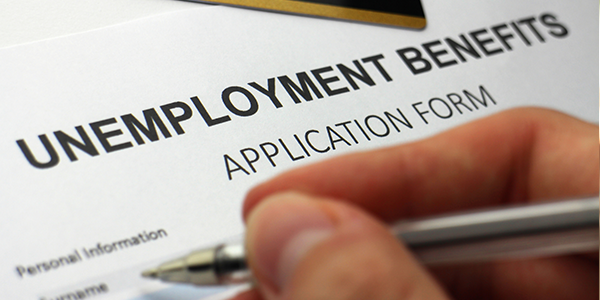 Liability Protection
Franchise businesses are currently preparing their employees, management teams, facilities, equipment, products, and services as the nation's economy gets set to reopen and this has been a momentous task considering the rules and requirements related to COVID-19 are changing frequently. Business owners are doing their best to follow the federal and state guidelines, which sometimes change every week, if not every day. Due to this uncertainty, we are becoming increasingly concerned about efforts by the plaintiff's bar to take advantage of small business owners who are trying to follow the law and applicable state and federal guidelines related to the virus. Uncertainty in the law creates an opportunity for some to take advantage of our nation's legal system and rules, which has a disproportionate effect on small businesses, who generally lack internal counsel and human resources staff. For this reason, we strongly believe Congress and the Administration should provide Good Samaritan protection to business owners who follow the protocols from frivolous lawsuits pertaining specifically to COVID-19 claims arising from both employees and customers.

Joint employer liability protection – Franchisors and franchisees will be working to implement new policies and procedures to protect workers and employees from COVID-19. The creation and implementation of brand standards ensuring consumer safety is a hallmark of the franchise model. Congress should make clear that franchisors and franchisees are not jointly responsible for the terms and conditions of employment over the same group of employees.

Business interruption insurance – Congress should ensure existing business interruption coverage covers losses related to COVID-19. Requiring coverage will provide comprehensive relief and assistance to residents and local business owners being denied coverage.

Unemployment insurance (UI) benefits — IFA supports providing furloughed or unemployed workers with additional unemployment insurance benefits during the pandemic. However, we urge Congress, the administration and state policymakers to ensure UI enhancements are capped at levels commensurate with employees wage rates before the pandemic. Doing so will ensure demand exists for jobs to return to when offered by employers after stay-at-home orders are lifted and a business can reopen. Furthermore, enhanced UI benefits that exceed an employees' previous pay rate create perverse incentives for employers seeking to bring employees back and receive loan forgiveness as part of the PPP.

Franchise fairness – Congress and state policy makers must recognize small business franchise owners as being similarly situated to non-franchise small business owners. Labor policies, access to loans/grants and all other legislative and regulatory efforts should ensure equal treatment of franchisees as non-franchise businesses.