Image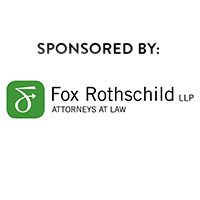 Thursday, January 20, 2022; 2:00pm - Thursday, January 20, 2022; 3:00pm
Speakers
John R. Gotaskie Jr., Partner, Fox Rothschild
David H. Colvin, Partner and Co-Chair of the ESG Practice Group, Fox Rothschild
Description
The Environmental, Social and Governance (ESG) movement can present challenging and important issues for companies of all sizes and across all industries. Regulators, investors, consumers and employees are increasingly attuned to what companies are doing (or not doing) when it comes to their environmental, social and governance policies and initiatives.
ESG policies and initiatives can unlock value by extending the traditional bottom line to non-financial considerations such as a company's sustainability, climate impact, commitment to human and labor rights, diversity and inclusion and transparent governance.
Failing to respond meaningfully to the ESG movement can create significant business, financial and reputational risk for any company. Please join us on January 20th to hear why ESG matters and what franchise-industry businesses like yours should be doing to determine the ESG considerations that are most appropriate and/or for you.
Speakers: John R. Gotaskie Jr., Partner, Fox Rothschild; David H. Colvin, Partner and Co-Chair of the ESG Practice Group, Fox Rothschild
Fox Rothschild LLP is an Accredited Provider of Continuing Legal Education in California, Nevada, New Jersey, New York, Pennsylvania and Texas. In order for Fox Rothschild to submit for credit in these states on your behalf, you must select 'Opt-In' on the registration form. Attorneys seeking credit in other jurisdictions may apply individually for accreditation. We will provide you with a uniform certificate of attendance, timed agenda, and course materials upon request.