Image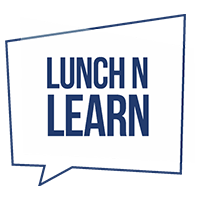 Tuesday, February 7, 2023; 1:00pm - Tuesday, February 7, 2023; 1:30pm
Speakers
Eric Schechterman, Chief Development Officer, Benetrends
Description
Although the structure of proprietary lending programs can vary, typically your funding partner will work with one or more banks to set aside a block of money to be used exclusively for your franchise concept by providing loans to your candidates.  Proprietary lending programs can simplify your funding issues, increase candidate's confidence in your system, project a strong brand image and catapult your unit growth.
Having a program partner gives you much more control over the funding process.  Your concept is "underwritten" so that the lender becomes well educated regarding your franchise. The lender needs to understand the nuances contained in your concept: how it works, why it works, what makes a location successful and what obstacles need to be avoided or overcome.
A proprietary lending program will establish the appropriate "credit box" or set of criteria through which your clients will be analyzed to ensure the greatest likelihood of success for funding approval.  In addition, because your lending partner knows the credit requirements, prequalification's are much quicker, which can save you from wasting your valuable time should a candidate be determined to be un-fundable.  This knowledge also enables your program partner to properly interview your client, determine ways to mitigate any weaknesses in the application, and provide the most appropriate approach to funding which thereby providing the greatest probability of getting your franchisee's funding request approved.
What are the benefits of a proprietary lending program?
Direct access to capital

Simplified qualification process

Quicker loan approvals

Dedicated loan officer from application to closing

Consistent communication with lender and single point of contact